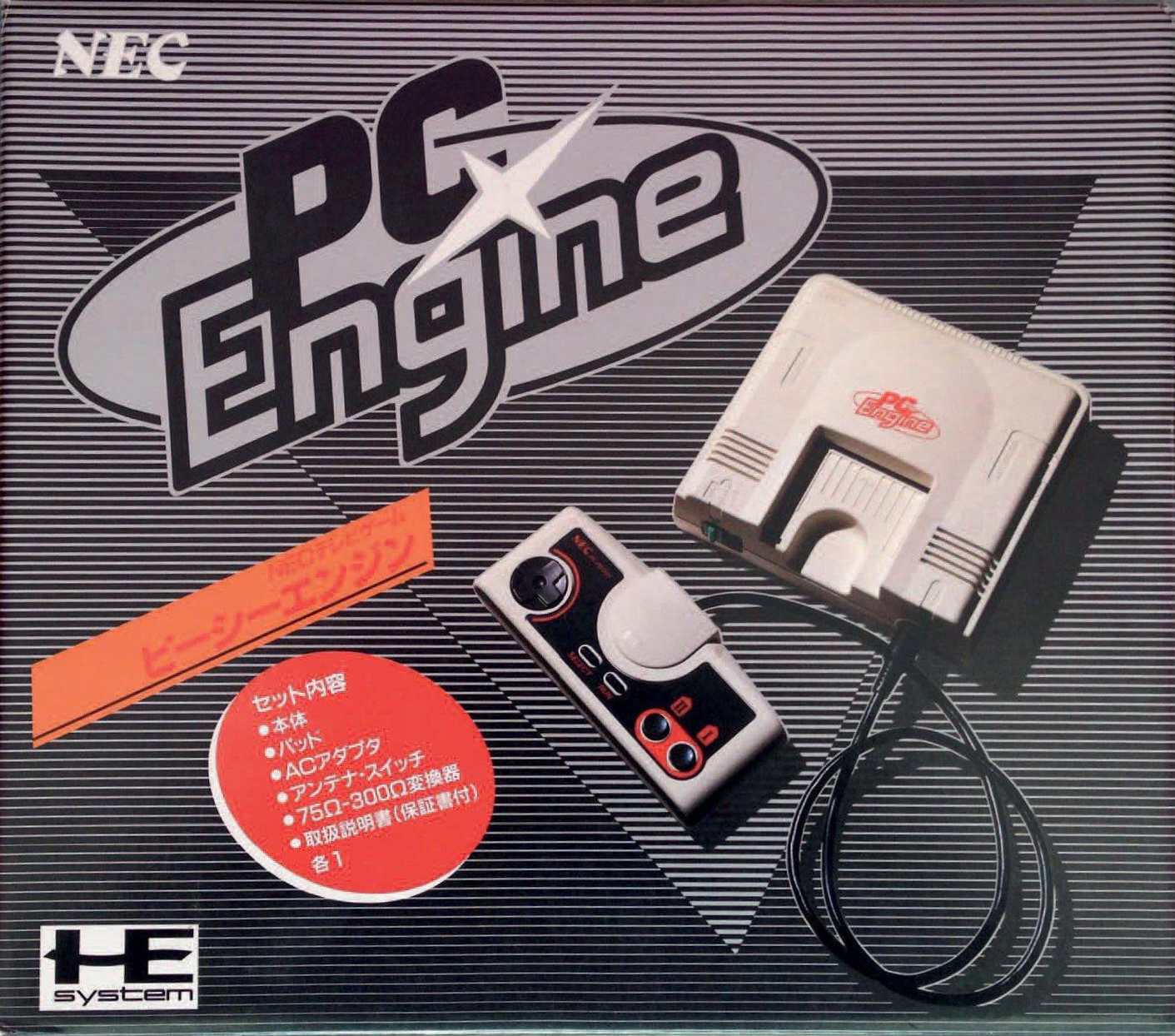 PC Engine
5
The TurboGrafx-16, known as the PC Engine in Japan and France, is a fourth-generation home video game console designed by Hudson Soft and sold by NEC Home Electronics. It was the first console marketed in the 16-bit era, although in reality it used a modified 8-bit CPU. It was released in Japan in 1987 and in North America in 1989. The Japanese model was imported and distributed in France in 1989, and the United Kingdom and Spain received a version based on the American model known as simply TurboGrafx. In Japan, the system was launched as a competitor to the Famicom, but the delayed United States release meant that it ended up competing with the Sega Genesis and later the Super Nintendo Entertainment System.
The TurboGrafx-16 has an 8-bit CPU, a 16-bit video color encoder, and a 16-bit video display controller. The GPUs are capable of displaying 482 colors simultaneously, out of 512. With dimensions of just 14 cm × 14 cm × 3.8 cm (5.5 in × 5.5 in × 1.5 in), the Japanese PC Engine is the smallest major home game console ever made. Games were released on HuCard cartridges and later the CD-ROM optical format with the TurboGrafx-CD add-on.
The TurboGrafx-16 failed to break into the North American market and sold poorly, which has been blamed on the delayed release and inferior marketing. Despite the "16" in its name and the marketing of the console as a 16-bit platform, it used an 8-bit CPU, a marketing tactic that was criticized by some as deceptive.
However, in Japan, the PC Engine, introduced into the market at a much earlier date, was very successful. It gained strong third-party support and outsold the Famicom at its 1987 debut, eventually becoming the Super Famicom's main rival.
At least 17 distinct models of the TurboGrafx-16 were made, including portable versions and those that integrated the CD-ROM add-on.
An enhanced model, the PC Engine SuperGrafx, was rushed to market in 1989. It featured many performance enhancements and was intended to supersede the standard PC Engine. It failed to catch on - only six titles were released that took advantage of the added power and it was quickly discontinued.
The entire series was discontinued in 1994. It was succeeded by the PC-FX, which was released only in Japan.
Médias
Video
Add medias to this System
Informations
Resolution
Resolutions must match the following format:
[H.Res.]x[V.Res.] [V.Freq.]
Examples:
320x224 50.12
1280x720 60
286x228 59.1245

Language
You want to help the community ?
All the medias were created by the HFSPlay community. We are always looking for help to create quality content.