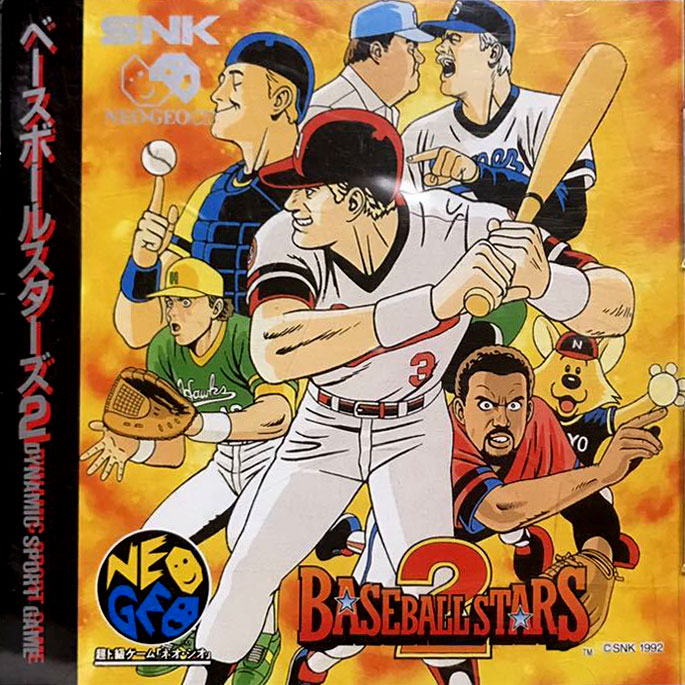 Baseball Stars 2
This follow up to Baseball Stars Professional features a fast-paced arcade style baseball with six fictitious teams, each with their own strengths and weaknesses.
There are two difficulties of play: Beginner, which automatically fields the ball for the player while Exciting has the player do the field manually. Additionally, there are two main modes of play where in the single player mode the player will compete in a fifteen-team tournament or go head-to-head against a friend in a multiplayer mode.
The standard rules of baseball still apply, but it adds power-ups that the player can pick up and use during the game, such as the ability for their pitcher to throw faster or their batter to hit better. They can also substitute a player during the game, but are limited to three substitutions per game.
The game is shown through 2D graphics with comic-style cutscenes to illustrate the action, such as dramatic catches and home runs that will pop-up during the game.
Médias
Hash
Filename
Hashes
bstars2
CRC32
SHA1
MD5
80b85dab
f868449ed65bb1e74976f152749380720e13c593
f85b8ef5bd6f3a40a7a430780288770d
bstars2
CRC32
SHA1
MD5
69f18b1d
265512237eb7a58c5ac4d9c78e1eeebd43306b11
4b5b48684237ffca67bba7d3c7d6135d
bstars2.zip
CRC32
SHA1
MD5
323dd24b
18e481207b77528cdb93ca6988e20c2576b3957c
cda97fc8e85ca8507fa13fd4ec3166c9
Add medias to this Game
Other games
Informations
Resolution
Resolutions must match the following format:
[H.Res.]x[V.Res.] [V.Freq.]
Examples:
320x224 50.12
1280x720 60
286x228 59.1245

Language
You want to help the community ?
All the medias were created by the HFSPlay community. We are always looking for help to create quality content.