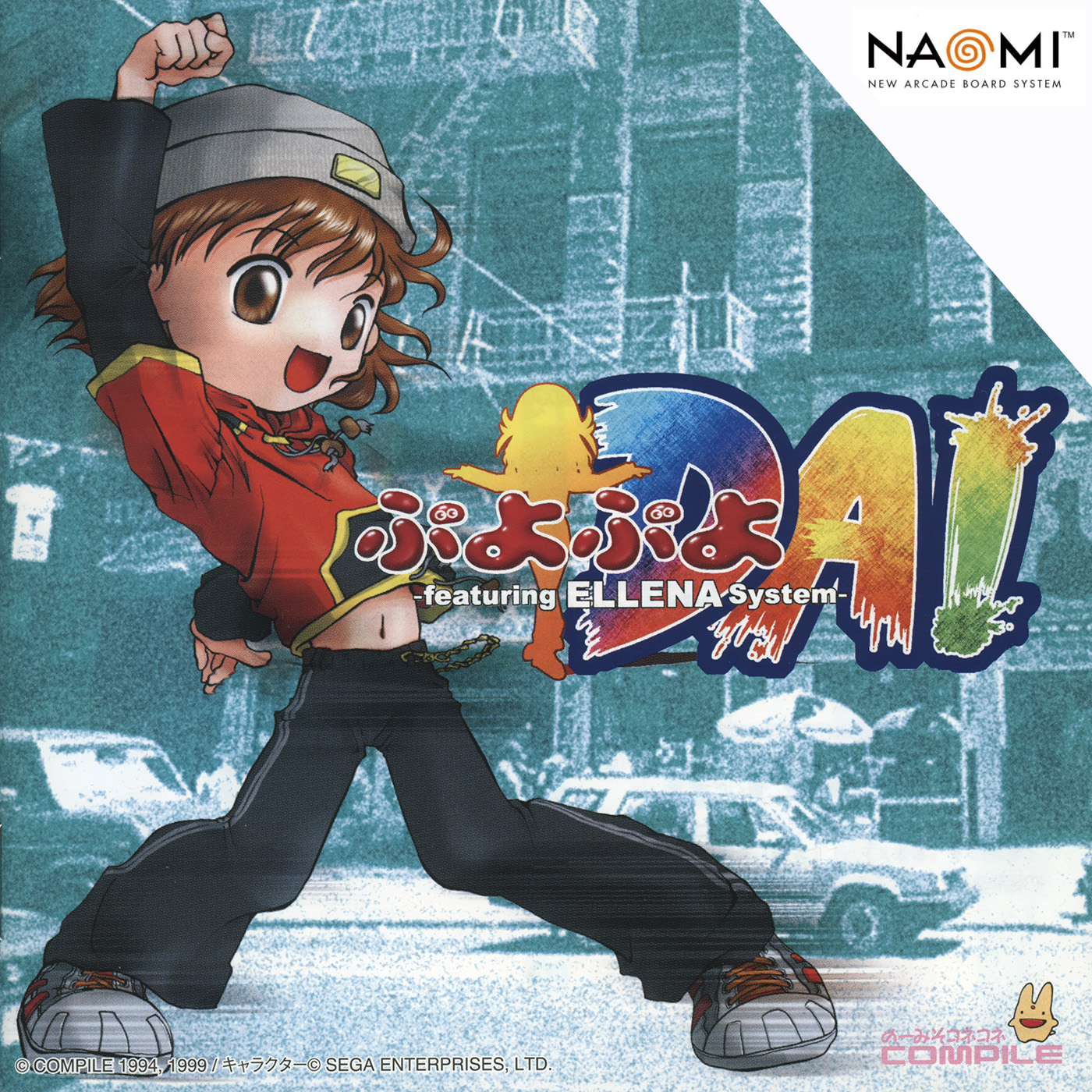 Puyo Puyo Da!
4
Puyo Puyo Da! is a rhythm-action game set in the Puyo Puyo universe. The main characters of the series decide to take a break from all the spellcasting and puyo catching by competing against each other in a series of dance-offs.
Each player receives a sequence of controller motions and tries to perform said sequence matching the graphic and audio cues that play out. Success increases your health bar, but if you fail you run the risk of getting beaten by your opponent.
Graphics are completely 3D for the first time in a Puyo Puyo game, featuring fully polygonal models of each character as they dance in sync with the music, composed of an assorted variety of J-Pop tunes.
Médias
Video
Hash
Filename
Hashes
puyoda
CRC32
SHA1
MD5
113fc39f
5a66a96c6017c52f6b524357d7234c0a76c59fa6
425979acacab1651716b972458b95cf8
puyoda.zip
CRC32
SHA1
MD5
126fe2d0
43d43bdf2c1544f670a12ec1b62c5bd8c602d5a5
13e3c6caf2e8fa6e4a0d4114da7240e9
Add medias to this Game
Other games
Informations
Resolution
Resolutions must match the following format:
[H.Res.]x[V.Res.] [V.Freq.]
Examples:
320x224 50.12
1280x720 60
286x228 59.1245

Language
You want to help the community ?
All the medias were created by the HFSPlay community. We are always looking for help to create quality content.