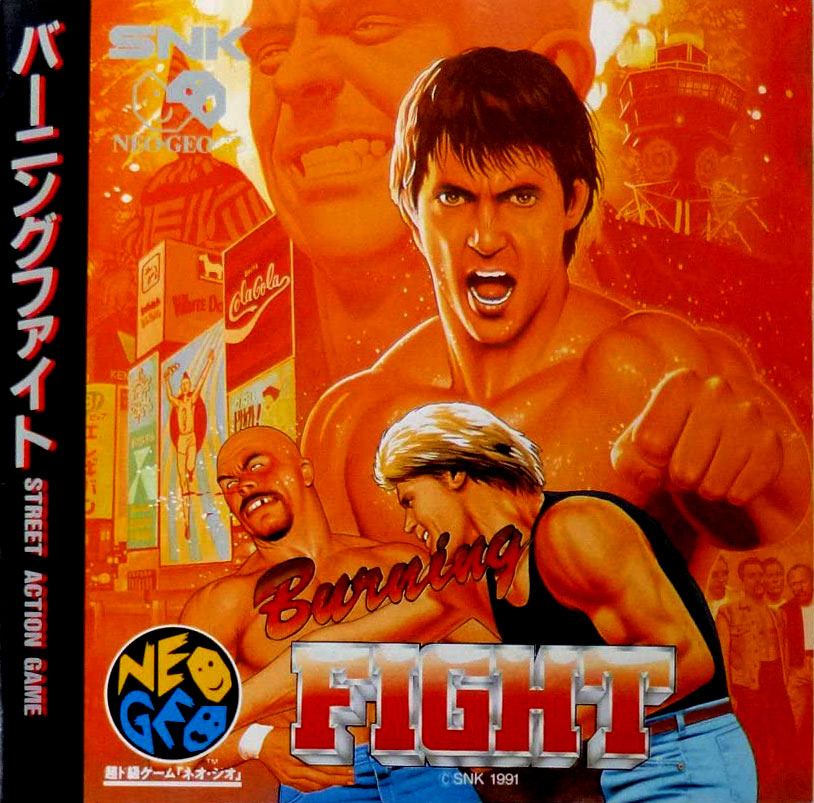 Burning Fight
Duke and Billy, two popular and renowned New York City Police detectives, are hot on the trail of a dangerous Japanese crime syndicate. Their investigation has led them to the mean streets of Japan (Stage 1 takes place in Osaka with famous landmarks in the Dontonbori and Ebisu Neighborhoods) where they meet a police officer and martial arts expert named Ryu. Ryu agrees to join the NYPD detectives as they track down the crime syndicate bosses and end their reign of terror once and for all.
Médias
Hash
Filename
Hashes
burningf
CRC32
SHA1
MD5
c17b1185
ea585f7826ff8ea4df27b54903c7e5a227850b4d
f729deb5d9d2ae4efd8eabc879f329b1
burningf
CRC32
SHA1
MD5
6f36b49c
69a6707b73a7c7b7b4e25bcdcf81854de0992d0c
04727115898607cad131d34dc5263e4d
burningfh
CRC32
SHA1
MD5
19030af5
ac4c3fddb63d59fce6d665743b56824dfa1a964c
ef960edef492bff4e6ee763cb187f26f
burningfp
CRC32
SHA1
MD5
65db2efe
aa968299bf4d28ee13f0a48c867d50a9bc7bc171
9c2b65bd2d9f23dd16f087d009f7ef30
burningf.zip
CRC32
SHA1
MD5
4f2d366f
01e944bb497bd429f2a721fd0195b243e87b2672
e5c6f53dccb54c0cf2903b3c1d397ae8
Add medias to this Game
Other games
Informations
Resolution
Resolutions must match the following format:
[H.Res.]x[V.Res.] [V.Freq.]
Examples:
320x224 50.12
1280x720 60
286x228 59.1245

Language
You want to help the community ?
All the medias were created by the HFSPlay community. We are always looking for help to create quality content.