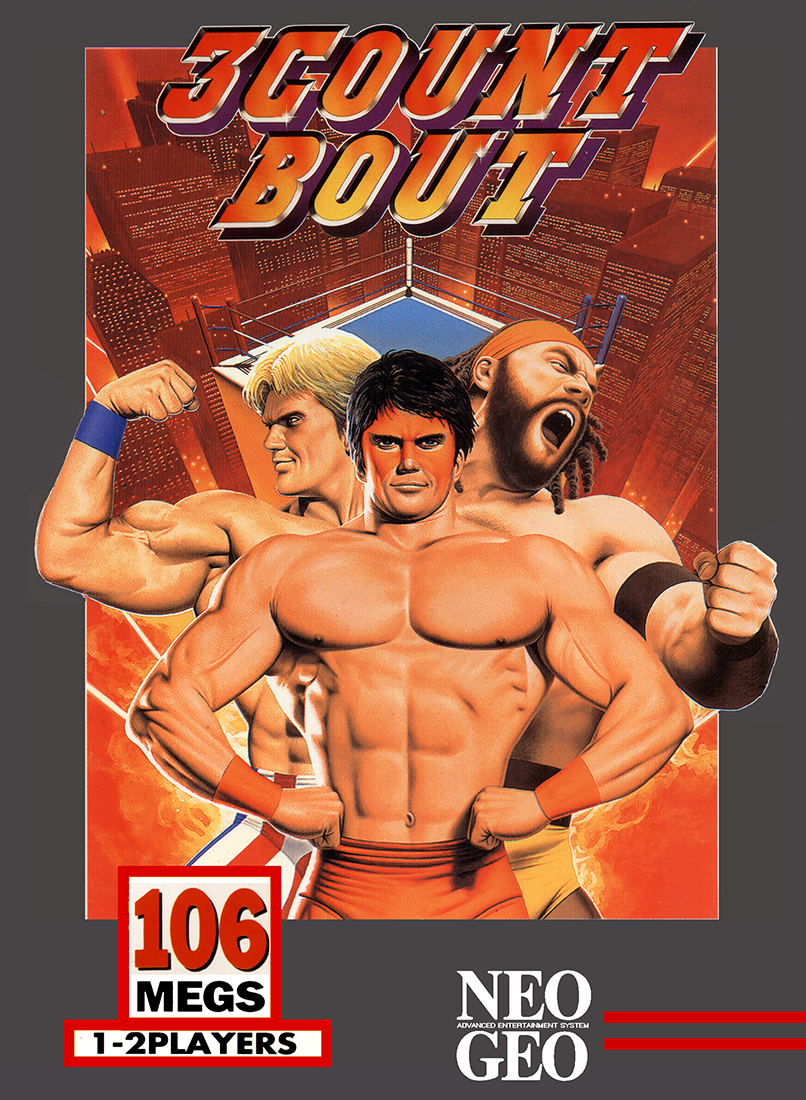 3 Count Bout / Fire Suplex
3 Count Bout by SNK Corporation attempts to take you into the world of professional wrestling by giving you control of one of many different wrestlers as you fight both in the ring and in the seedy underworld in your quest to become an accomplished wrestling champion. Choose from one of ten different characters, each with his own strengths and weaknesses, and employ your wrestling moves using a combination of three buttons. There are also a number of hidden moves and combinations which can be unlocked for even greater variety in the gameplay. When you have your opponent on the mat, keep him there until the count of three and you've won the match. In two-player mode, you can either take on your opponent in a match or wrestle tag team. This game uses the Neo-Geo MVS cartridge system.
Médias
Hash
Filename
Hashes
3countb
CRC32
SHA1
MD5
4edcf629
f1c617641e0af6a286799e43993f65747e7cd102
9ad01768f3702e85d4d2ef036089c3ce
3countb
CRC32
SHA1
MD5
e59385a9
c00add12ec5aaff60ccf85b2b81256fee157c3f6
faed71b8e34c2b0f8da2d6fb44184e68
3countb.zip
CRC32
SHA1
MD5
f8da68d0
affb2e870462cd26ad4087e0b13d73524080119f
ae093d08da5b6f653e4526ab4e58bd05
Add medias to this Game
Other games
Informations
Resolution
Resolutions must match the following format:
[H.Res.]x[V.Res.] [V.Freq.]
Examples:
320x224 50.12
1280x720 60
286x228 59.1245

Language
You want to help the community ?
All the medias were created by the HFSPlay community. We are always looking for help to create quality content.