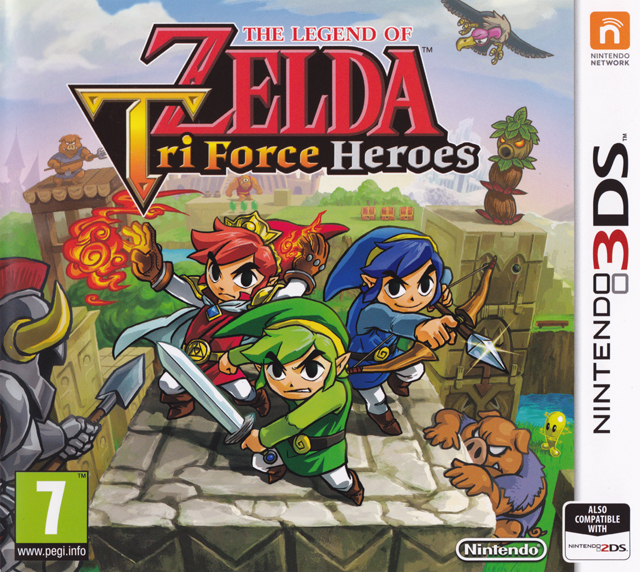 The Legend of Zelda: Tri Force Heroes
Three players take on the role of individual Link characters and team up to work cooperatively to solve puzzles and battle bosses in dungeons. The game features the same top-down view and visual style of The Legend of Zelda: A Link Between Worlds. Players must work together, as all hearts are shared by the group as a whole. All three Links can stack on top of one another to create a Totem to reach new locations to solve puzzles or fight enemies. Different outfits offer unique abilities.
Médias
Video
Add medias to this Game
Other games
Informations
Resolution
Resolutions must match the following format:
[H.Res.]x[V.Res.] [V.Freq.]
Examples:
320x224 50.12
1280x720 60
286x228 59.1245

Language
You want to help the community ?
All the medias were created by the HFSPlay community. We are always looking for help to create quality content.