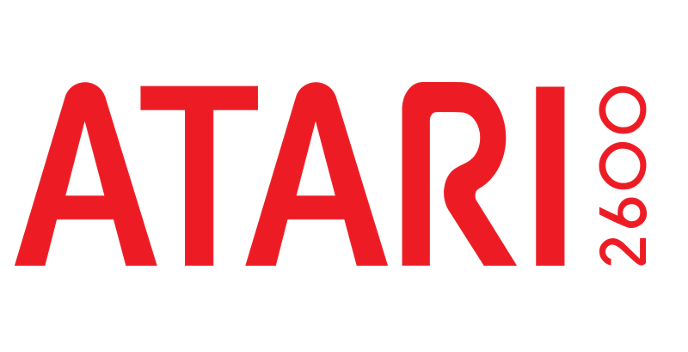 Atari 2600
L'Atari 2600 est lancée en octobre 1977 au prix de 199 USD (de l'époque), livrée avec une paire de joysticks et le jeu Combat3. C'est la troisième console à cartouches, après la Channel F de Fairchild et la RCA Studio II, commercialisée un an plus tôt (les précédentes consoles du marché intègrent un ou plusieurs jeux sans la possibilité d'en adjoindre d'autres). À l'origine, le nom de la console est Atari VCS, pour Video Computer System. Le nom Atari 2600 est utilisé pour la première fois en 1982 lors de la sortie de l'Atari 5200. Avec entre 25 et 40 millions d'unités vendues, l'Atari 2600 est la console la plus populaire de sa génération2. Le succès est historique, marquant l'avènement d'un marché de masse pour le jeu vidéo. La console rapporte beaucoup d'argent à la société Atari jusqu'en 1983 et la crise du marché du jeu vidéo aux États-Unis. Vendue principalement aux États-Unis et en Europe, elle est produite jusqu'en 1991, ce qui constitue un record de longévité sur les marchés occidentaux.
Médias
Theme
Add medias to this System
Informations
MOS Technology 6507 à 1,19 MHz6
Resolution
Resolutions must match the following format:
[H.Res.]x[V.Res.] [V.Freq.]
Examples:
320x224 50.12
1280x720 60
286x228 59.1245

Language
You want to help the community ?
All the medias were created by the HFSPlay community. We are always looking for help to create quality content.