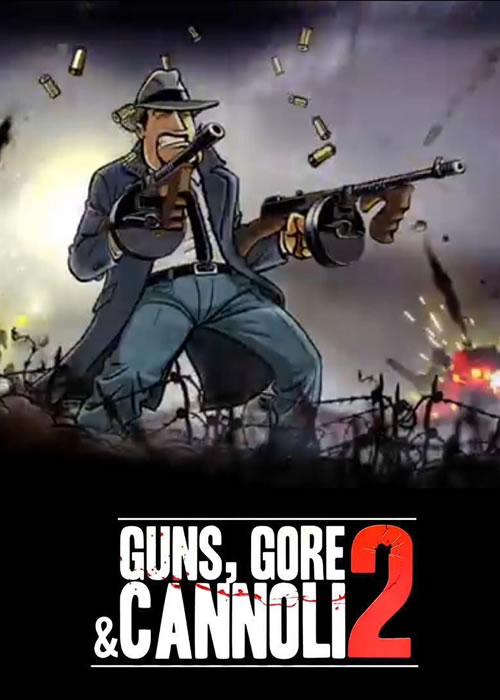 Guns, Gore & Cannoli 2
Welcome to the 1940's. Europe is being torn apart by the war, the USA is preparing for battle and the mob does business as usual. Only this time they went too far, even for Vinnie's standards. Prepare yourself to go to war after you make a shocking discovery about what actually happened during the end-stage of the Thugtown Massacre from Guns, Gore & Cannoli 1.
1944, the war in Europe is entering its final stage. 15 years have passed since Vinnie survived the Thugtown Massacre. But now, some loose ends start crawling out of the past, dragging Vinnie as far as the European battlefield of World War 2. Find out who is chasing Vinnie around like a dog, turning all his friends into foes.
Médias
Video
Add medias to this Game
Other games
Informations
Crazy Monkey Studios, Claeysbrothers
Resolution
Resolutions must match the following format:
[H.Res.]x[V.Res.] [V.Freq.]
Examples:
320x224 50.12
1280x720 60
286x228 59.1245

Language
You want to help the community ?
All the medias were created by the HFSPlay community. We are always looking for help to create quality content.