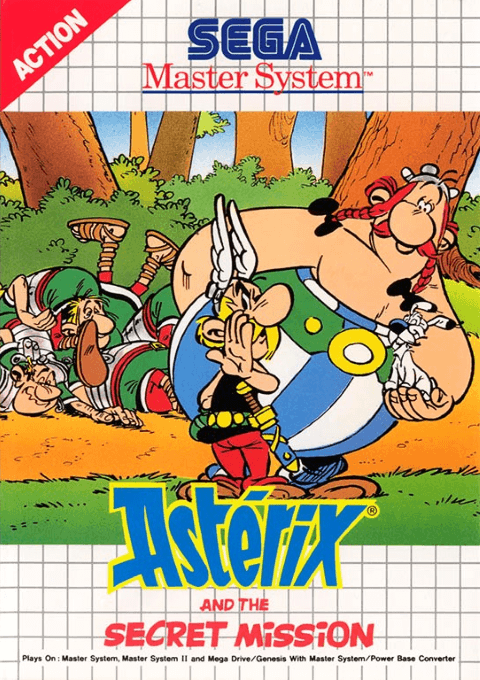 Asterix and the Secret Mission
Panoramix, le druide, est à court de potion magique ! Si César vient à l'apprendre, c'est, à coup sûr, l'invasion... Pour éviter cela, Astérix et Obélix doivent trouver les herbes nécessaires pour faire la potion. Mission dangereuse : Il leur faudra traverser des mers et des fleuves, des forêts et des déserts, des temples et des ruines, tous infestés de Romains.
Médias
Video
Rom
Filename
Hashes
CRC32
SHA1
MD5
3c9068f1
82bc7c500e29732f11bd63f1c1ef8e07a40678f5
433c7d3160fa4caed17830e2191bdcb6
Add medias to this Game
Other games
Informations
Resolution
Resolutions must match the following format:
[H.Res.]x[V.Res.] [V.Freq.]
Examples:
320x224 50.12
1280x720 60
286x228 59.1245

Language
You want to help the community ?
All the medias were created by the HFSPlay community. We are always looking for help to create quality content.