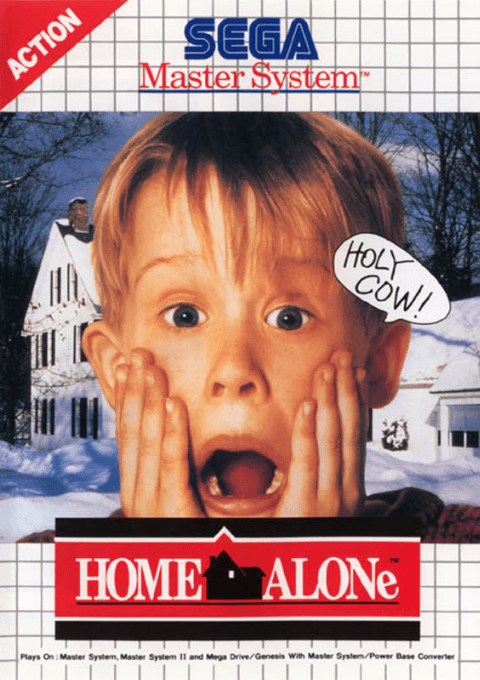 Home Alone
Kevin a raté l'avion et il est tout seul chez lui tandis que deux voleurs ont dans l'idée de dévaliser la maison! Il doit d'abord retrouver tous les objets de valeur disséminés dans la maison et les cacher en lieu sûr. Ensuite il doit occuper les deux bandits pour les retarder jusqu'à l'arrivée de la police.
Médias
Video
Rom
Filename
Hashes
CRC32
SHA1
MD5
bf37c5a0
44c159b034798d90659542658a081e0c8551d8ba
cead34b1966364a34015ce92a88b406e
Add medias to this Game
Other games
Informations
Probe Entertainment Limited
Resolution
Resolutions must match the following format:
[H.Res.]x[V.Res.] [V.Freq.]
Examples:
320x224 50.12
1280x720 60
286x228 59.1245

Language
You want to help the community ?
All the medias were created by the HFSPlay community. We are always looking for help to create quality content.