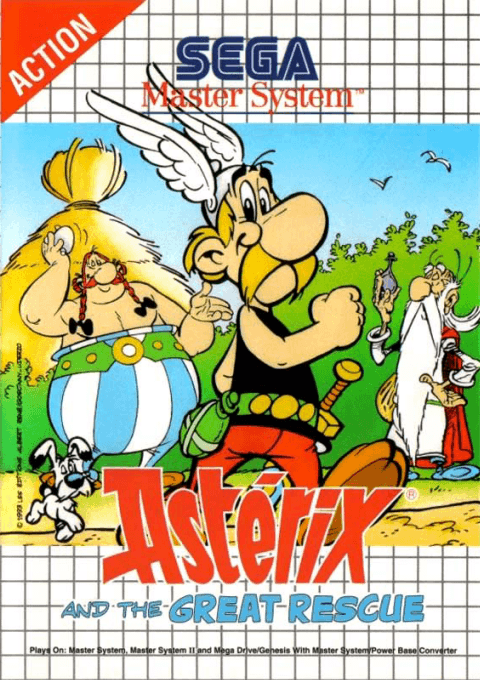 Asterix and the Great Rescue
Panoramix, le druide, et Idéfix ont été capturés par les armées romaines. Utilisez vos potions magiques pour aider Astérix et Obélix à se frayer un chemin à travers cinq niveaux qui les mèneront jusqu'à Rome où ils tenteront de libérer leurs amis des griffes de César.
Médias
Video
Rom
Filename
Hashes
CRC32
SHA1
MD5
3f089c5b
dfe5e9872c1de5790a0e9d27c2fff6178c9d9052
2dcf39c390cb66a4436756566ffa2fad
Add medias to this Game
Other games
Informations
Resolution
Resolutions must match the following format:
[H.Res.]x[V.Res.] [V.Freq.]
Examples:
320x224 50.12
1280x720 60
286x228 59.1245

Language
You want to help the community ?
All the medias were created by the HFSPlay community. We are always looking for help to create quality content.