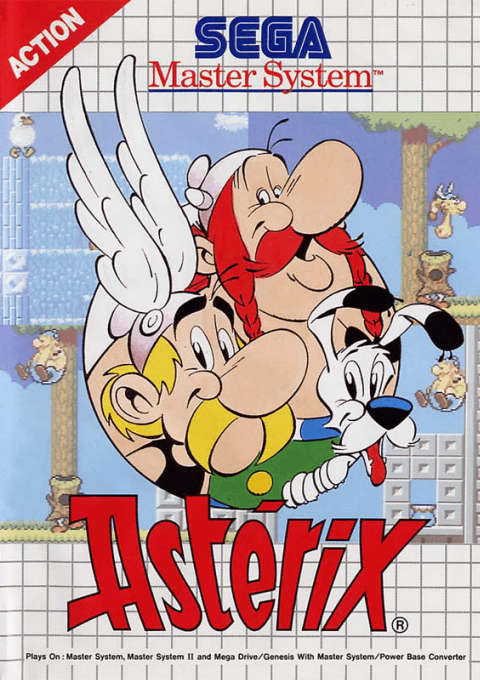 Asterix
Panoramix, le druide dont la potion magique à sauvé le village des attaques de César, a été kidnappé! Joignez vous à Asterix et Obelix et aidez-les à le liberer et à écarter tout danger du village.
Médias
Video
Rom
Filename
Hashes
CRC32
SHA1
MD5
eebab442
8aca79bb93b1885b1d217bf959e6eb4b0a4870ce
88d36a771d96bd82e2ed4fa6910d8669
Add medias to this Game
Other games
Informations
Resolution
Resolutions must match the following format:
[H.Res.]x[V.Res.] [V.Freq.]
Examples:
320x224 50.12
1280x720 60
286x228 59.1245

Language
You want to help the community ?
All the medias were created by the HFSPlay community. We are always looking for help to create quality content.