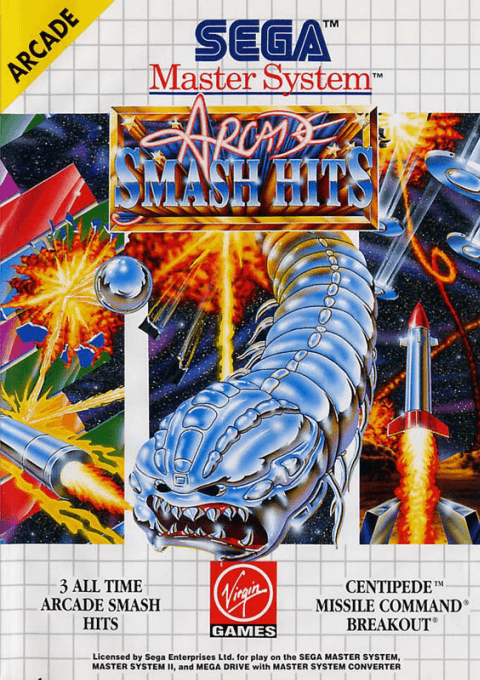 Arcade Smash Hits
DEFENDEZ des villes contre des attaques nucléaires incessantes dans Missile Command®! CASSEZ des briques avec une balle et une balle dans Breakout®! DETRUISEZ un jardin plein d'insectes mutants dans Centipede™! Pour la première fois, TROIS anciens hits d arcade sont reunis dans UNE seule cartouche pour des possibilites de jeu SANS LIMITE.
Médias
Video
Rom
Filename
Hashes
CRC32
SHA1
MD5
2518d5eb
fbc108cba8512619cce37ef16a4423669f530fdf
1a10e9d3dda9610468c844000bfd6508
Add medias to this Game
Other games
Informations
Resolution
Resolutions must match the following format:
[H.Res.]x[V.Res.] [V.Freq.]
Examples:
320x224 50.12
1280x720 60
286x228 59.1245

Language
You want to help the community ?
All the medias were created by the HFSPlay community. We are always looking for help to create quality content.