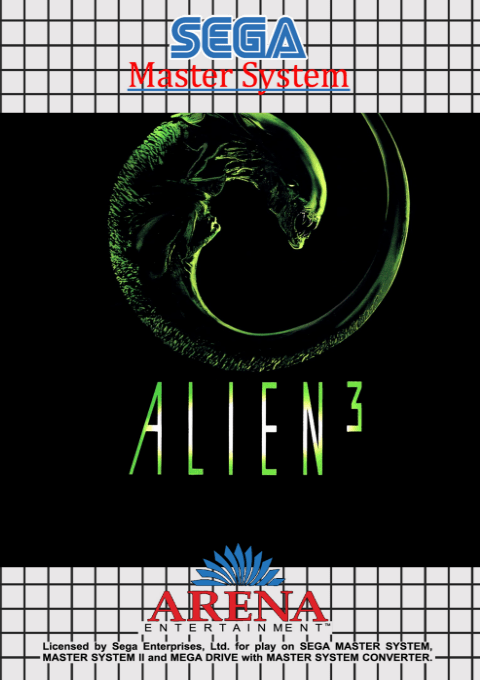 Alien 3
Les Xenomorphes sont rapides, crachent de l'acide et sont juste derrière VOUS!! On n'y voit pas grand-chose dans ces canalisations d'air. Pas facile de respirer. Les monstres peuvent être partout, il faut trouver la Mère Alien. Plus vous avancez et plus il y a d'aliens...vaut mieux pas qu'ils vous trouvent les premiers!
Médias
Video
Rom
Filename
Hashes
CRC32
SHA1
MD5
47cb41bd
3e3344647e240c65a4d0833322eac5fdb4ed0223
50f0bcf7cdc62a0a434c8e7e99df0a5f
Add medias to this Game
Other games
Informations
Probe Entertainment Limited
Resolution
Resolutions must match the following format:
[H.Res.]x[V.Res.] [V.Freq.]
Examples:
320x224 50.12
1280x720 60
286x228 59.1245

Language
You want to help the community ?
All the medias were created by the HFSPlay community. We are always looking for help to create quality content.