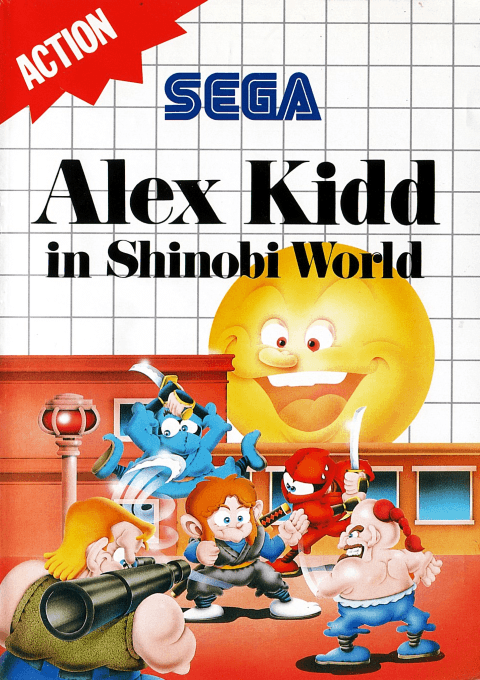 Alex Kidd in Shinobi World
Après un bannissement de 10 000 ans, le ninja noir est de retour. Il va à nouveau essayer de conquérir le monde des miracles. Quelqu'un doit l'arrêter! Avez-vous deviné qui va oser relever le défi? Le Kidd en personne, le prince sans peur. C'est le seul qui peut le battre.
Médias
Video
Rom
Filename
Hashes
CRC32
SHA1
MD5
17c5b688
0925630cd4aa8a65f4452652dc87be9784efbe09
1912feff5a13bbb5772c8ca8e30207ec
Add medias to this Game
Other games
Informations
Resolution
Resolutions must match the following format:
[H.Res.]x[V.Res.] [V.Freq.]
Examples:
320x224 50.12
1280x720 60
286x228 59.1245

Language
You want to help the community ?
All the medias were created by the HFSPlay community. We are always looking for help to create quality content.