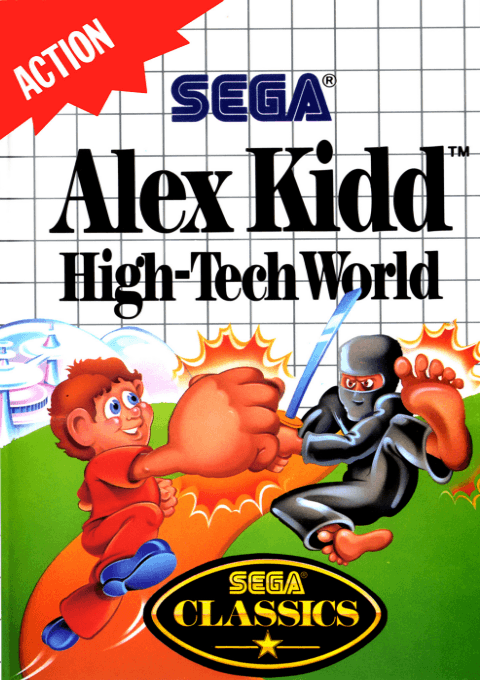 Alex Kidd - High-Tech World
La vie n'est pas toujours simple pour le Prince Héritier de Radactian. Lorsque le salon de jeu High-Tech World s'est ouvert, quelqu'un dans votre château a déchiré la carte en huit morceaux! Mais c'est un salon de jeu super et vous devez y aller. C'est un défi digne du Kidd!
Médias
Video
Rom
Filename
Hashes
CRC32
SHA1
MD5
2e2a22da
ab48f2d9c4cef8d53f3ddac093bc1233fd75d02c
3387f2470decacd14b253396d6f92190
Add medias to this Game
Other games
Informations
Resolution
Resolutions must match the following format:
[H.Res.]x[V.Res.] [V.Freq.]
Examples:
320x224 50.12
1280x720 60
286x228 59.1245

Language
You want to help the community ?
All the medias were created by the HFSPlay community. We are always looking for help to create quality content.