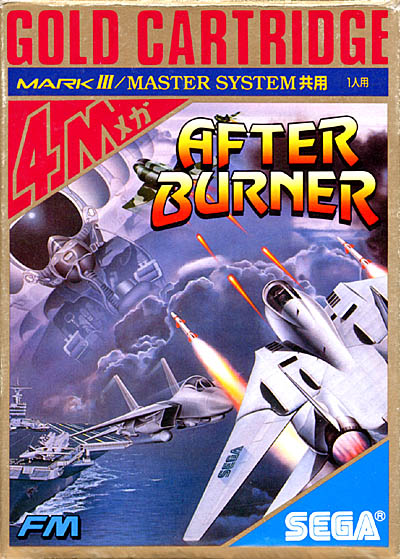 After Burner
Vous pilotez un avion de combat, le F-14 Thunder Cat, le meilleur appareil jamais mis au point, et vous êtes un champion. Dans les cieux, vous faites parfaitement un avec votre machine. La liberté du pays dépend de votre succés. Bonne chance!
Médias
Video
Rom
Filename
Hashes
CRC32
SHA1
MD5
a838f7c2
ce3b5c8fd2e156ac6ea5c0175d19caba0ca9165d
0905e4867b20c1562acbcc5617d24011
Add medias to this Game
Other games
Informations
Resolution
Resolutions must match the following format:
[H.Res.]x[V.Res.] [V.Freq.]
Examples:
320x224 50.12
1280x720 60
286x228 59.1245

Language
You want to help the community ?
All the medias were created by the HFSPlay community. We are always looking for help to create quality content.