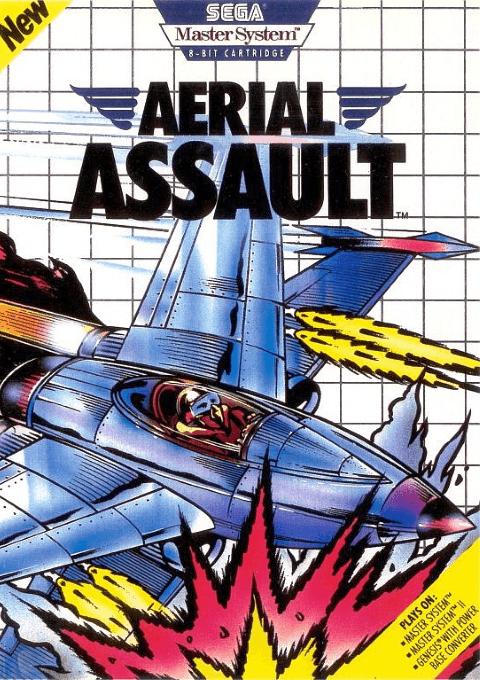 Aerial Assault
Le N.A.C., une organisation terroriste, a construit un émetteur laser, "EL", qui cause la panique, car il est capable de détruire la couche d'ozone. Nous avons besoin de vous pour piloter le Freedom Fighter, un avion de chasse ultra-perfectionné, qui risque d'être le seul moyen en notre possession pour détruire l'ennemi!
Médias
Video
Rom
Filename
Hashes
CRC32
SHA1
MD5
364b24e2
0cf92d1a9f9c2dd3184843e7b73ebbcd7839107e
3e0c1a80fc280ead5f17ab0a88fb4855
Add medias to this Game
Other games
Informations
Resolution
Resolutions must match the following format:
[H.Res.]x[V.Res.] [V.Freq.]
Examples:
320x224 50.12
1280x720 60
286x228 59.1245

Language
You want to help the community ?
All the medias were created by the HFSPlay community. We are always looking for help to create quality content.