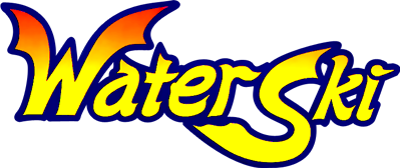 Water Ski
Sega Water Ski was produced by Sega in 1997.
Sega Water Ski is a "foot controller-based" simulation arcade game developed and released by Sega in 1997. The game was built on the Sega Model 2 hardware.
Like Top Skater, the Sega Water Ski machines use a foot controller, and the gameplay is also similar. The cabinet design was also similar to Top Skater. The gameplay focuses more on doing stunts on ramps under a time limit.
Sega Water Ski is a rather rare Sega arcade game, like The Ocean Hunter and Sega Ski Super G are. However, the game sold a lot of units worldwide.
Médias
Video
Hash
Filename
Hashes
waterski
CRC32
SHA1
MD5
f569a3c2
c772acf8348a2ec79c41b7153380d7e6e833b47b
e3233a0db76b64bc9edf85834780bb87
Add medias to this Game
Other games
Informations
Resolution
Resolutions must match the following format:
[H.Res.]x[V.Res.] [V.Freq.]
Examples:
320x224 50.12
1280x720 60
286x228 59.1245

Language
You want to help the community ?
All the medias were created by the HFSPlay community. We are always looking for help to create quality content.