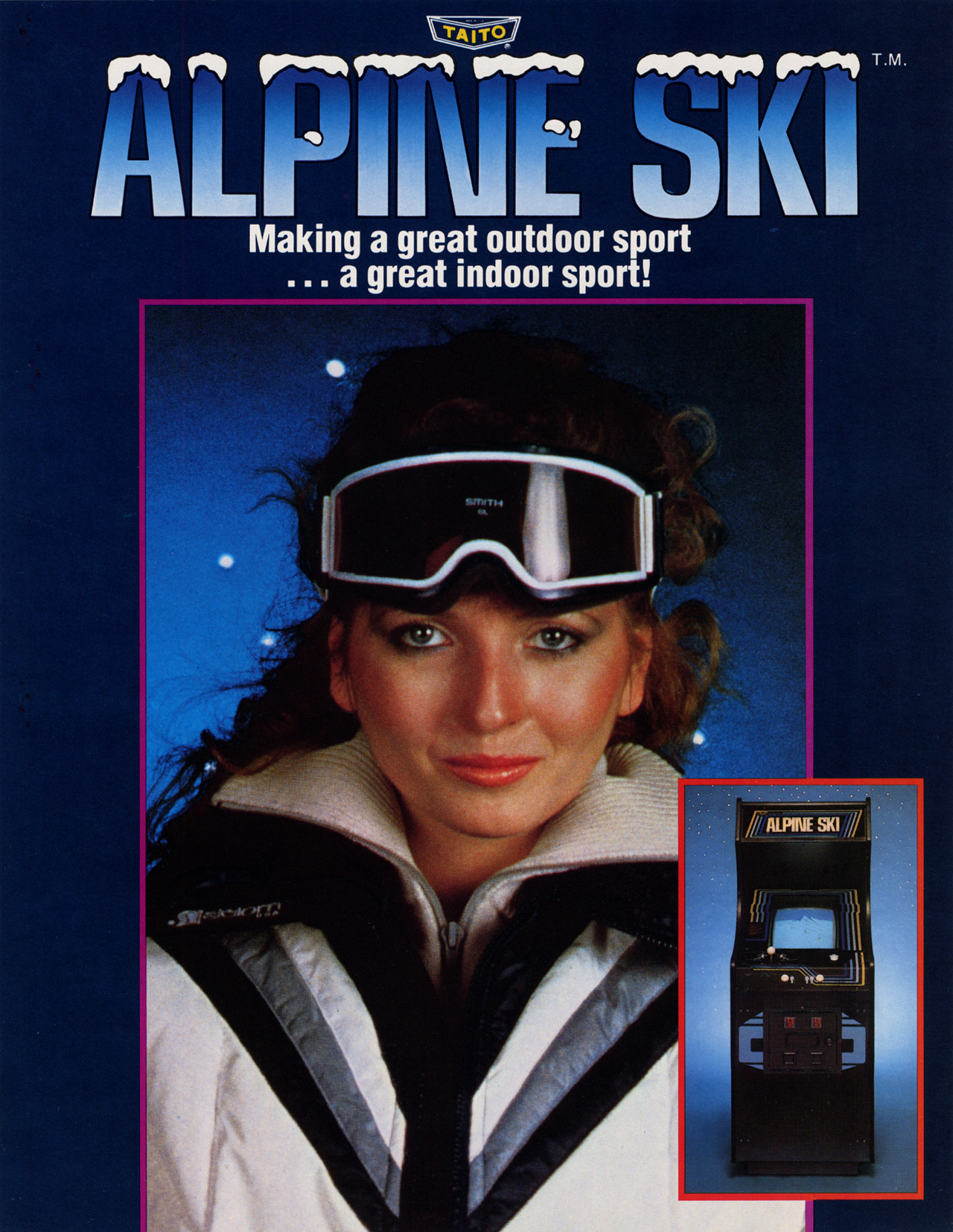 Alpine Ski
Maneuver a skier through a downhill ski course, a slalom course, and a ski jumping competition.
In Alpine Ski, the real enjoyment of skiing is presented by lifelike Down Hill Skiing, Slalom Racing and Ski Jump Competition. The object of the game is to skillfully maneuver your skier around snowmobiles, beginning skiers, and other obstacles in order to gain the highest amount of points. More advanced players will be able to move on to the slalom course and the jump competition.
The speed of the skier can be controlled by depressing or releasing the button. Skiing down the slope successfully allows a player the chance to challenge the slalom course. Be careful not to knock down any poles or you will receive a penalty. Completion of the slalom course allows your skier to go onto the ski jump. In the jump competition, use the RADAR found on the upper portion of the screen to maximize the distance of the jump for bonus points. Playing time is increased when the player reaches the specified bonus level.
Médias
Video
Hash
Filename
Hashes
alpine
CRC32
SHA1
MD5
14d519bf
506dd7557f84bb334427cbe3f1749afb93b5c076
cf5c625b883679398ce715b2be9ff7a7
alpinea
CRC32
SHA1
MD5
427822c1
c527d68120f31f2cf93f5137af3441c60949ae2e
923224706d37f5fd8a6876352eac7d59
Add medias to this Game
Other games
Informations
Resolution
Resolutions must match the following format:
[H.Res.]x[V.Res.] [V.Freq.]
Examples:
320x224 50.12
1280x720 60
286x228 59.1245

Language
You want to help the community ?
All the medias were created by the HFSPlay community. We are always looking for help to create quality content.