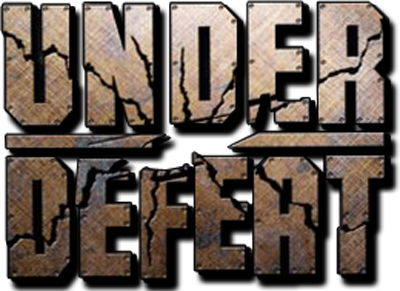 Under Defeat
Under Defeat is a shoot 'em up arcade game by G.rev. It was released for the Sega Dreamcast in March 2006. The game takes place in an alternate reality based on World War II, and, in a controversial twist, players control German-speaking characters (under the banner of "the Empire"), fighting against enemies ("the Union") that speak English and possess weapons patterned after those of both real-life Allied and Axis powers (for example, naval units in Level 2 bear heavy resemblance toward the Imperial Japanese warships). The game was released very late in the life of the Dreamcast, but sold much better than expected, probably because there were no other home ports planned in the foreseeable future.
Médias
Video
Hash
Filename
Hashes
undefeat
CRC32
SHA1
MD5
d5f12b64
0292e7d4b14f1a31250a582239608448db7ea841
09b53e11095e4a4c97758d87acbc1b7d
Add medias to this Game
Other games
Informations
Resolution
Resolutions must match the following format:
[H.Res.]x[V.Res.] [V.Freq.]
Examples:
320x224 50.12
1280x720 60
286x228 59.1245

Language
You want to help the community ?
All the medias were created by the HFSPlay community. We are always looking for help to create quality content.