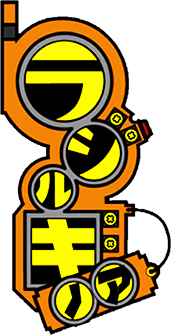 Radirgy Noa
Radirgy Noa (also written as Radirgynoa) is a vertically scrolling shoot 'em up that was released in June 2009 for the Sega Naomi arcade platform by Milestone Inc. and the sequel to Radirgy.
Radirgy Noa features a cel-shaded graphical style very similar to that of its predecessor and 2-player co-op. Screen orientation is horizontal. Ruki Mishima, a redeemed villain of the first game, joins the cast as a player character.
Médias
Theme
Video
Hash
Filename
Hashes
radirgyn
CRC32
SHA1
MD5
5c008de7
f4d0c8df3c924353bb6da23528ce2d6d0144892b
1c62a48ec06383e323fec27a273974b8
radirgyn.zip
CRC32
SHA1
MD5
171bab81
48765ee11c402d10f18c39031765e8df584a5dda
91f299055408b23eb61524a95e802b24
Add medias to this Game
Other games
Informations
Resolution
Resolutions must match the following format:
[H.Res.]x[V.Res.] [V.Freq.]
Examples:
320x224 50.12
1280x720 60
286x228 59.1245

Language
You want to help the community ?
All the medias were created by the HFSPlay community. We are always looking for help to create quality content.