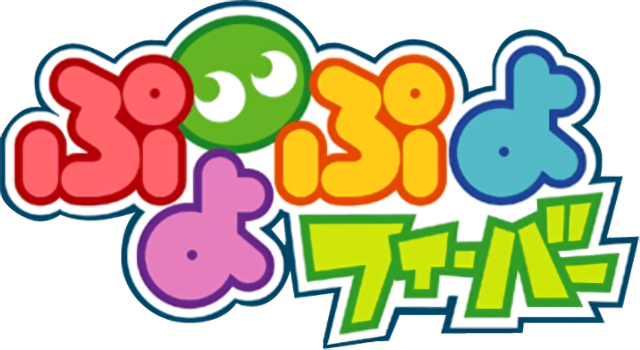 Puyo Puyo Fever
4
Puyo Puyo Fever (ぷよぷよフィーバー), renamed Puyo Pop Fever for international release, is the fifth "main" installment in the Puyo Puyo series, originally developed for Sega NAOMI arcade hardware by Sonic Team. It was the first completely original Puyo Puyo title to be produced after the original developers, Compile, filed for bankruptcy.
Médias
Theme
Video
Hash
Filename
Hashes
puyofev
CRC32
SHA1
MD5
4b5cdf8d
3d89bd30c179dd46c3b9758a1650382b9f77f6be
6e2e47a05e35d15a535b794168033833
puyofevp
CRC32
SHA1
MD5
2c1e02a0
581ae373ea41dff4d22021df60c800dcaa59ec78
f94a6783b6cdf5ebe098b6fd09782a41
Add medias to this Game
Other games
Informations
Resolution
Resolutions must match the following format:
[H.Res.]x[V.Res.] [V.Freq.]
Examples:
320x224 50.12
1280x720 60
286x228 59.1245

Language
You want to help the community ?
All the medias were created by the HFSPlay community. We are always looking for help to create quality content.