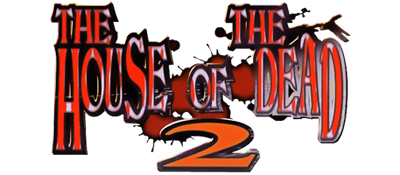 House of the Dead 2
The House of the Dead 2 is a first-person light gun shooter arcade game with a horror theme and the second game in The House of the Dead series of video games, developed by Sega for arcades in 1998 and later ported to the Dreamcast and Microsoft Windows, and also found on the Xbox as an unlockable bonus in The House of the Dead III. The game appears in the compilation The House of the Dead 2 & 3 Return for Wii. The Dreamcast version became a Sega All Stars title.
Médias
Video
Hash
Filename
Hashes
hotd2
CRC32
SHA1
MD5
2d8f13b2
26ab83e02ee32fe5fb008d8f144278ecc5d10b73
d584ebdf9e3489c1b949849b2bf685b7
hotd2o
CRC32
SHA1
MD5
19dccfe9
9fe8c2cedefd6dcc84976e2bdbbd1a52b1d4d019
1986e09a47f634b49ce127b078058820
hotd2p
CRC32
SHA1
MD5
68b350aa
be228fb920ac66fcd6d2579a6986ef13afb93c7a
22bf3639b5bfc45303423ad9d2adf615
hotd2.zip
CRC32
SHA1
MD5
0d44e1ef
f26d7efd64bcc93e0c85a48cc1c1cc480d1251cf
0fd9c427287ecd894a860b69380ce023
Add medias to this Game
Other games
Informations
Resolution
Resolutions must match the following format:
[H.Res.]x[V.Res.] [V.Freq.]
Examples:
320x224 50.12
1280x720 60
286x228 59.1245

Language
You want to help the community ?
All the medias were created by the HFSPlay community. We are always looking for help to create quality content.