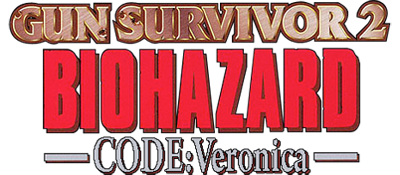 Gun Survivor 2 Biohazard Code: Veronica
4
Resident Evil Survivor 2 – Code: Veronica is a light gun shooter video game developed and published by Capcom as part of the Resident Evil series. The arcade version was developed in conjunction with Namco for the arcade machines.
Médias
Video
Hash
Filename
Hashes
gunsur2
CRC32
SHA1
MD5
5690c767
b22fbc1b934a42a730a90e808465104479bb0072
6ead47700f8b1355bf0eef579756fc35
gunsur2j
CRC32
SHA1
MD5
6df1f67f
77fb9fabe570928d4a721f5704763bd8ce500767
2d93a094645e381c83c480e199733fa9
gunsur2.zip
CRC32
SHA1
MD5
e8bba6e4
279d17658b004835b00c7ded9716af5a7526a3fd
497dfb3057dc9db4a6fd20640c834c29
Add medias to this Game
Other games
Informations
Resolution
Resolutions must match the following format:
[H.Res.]x[V.Res.] [V.Freq.]
Examples:
320x224 50.12
1280x720 60
286x228 59.1245

Language
You want to help the community ?
All the medias were created by the HFSPlay community. We are always looking for help to create quality content.