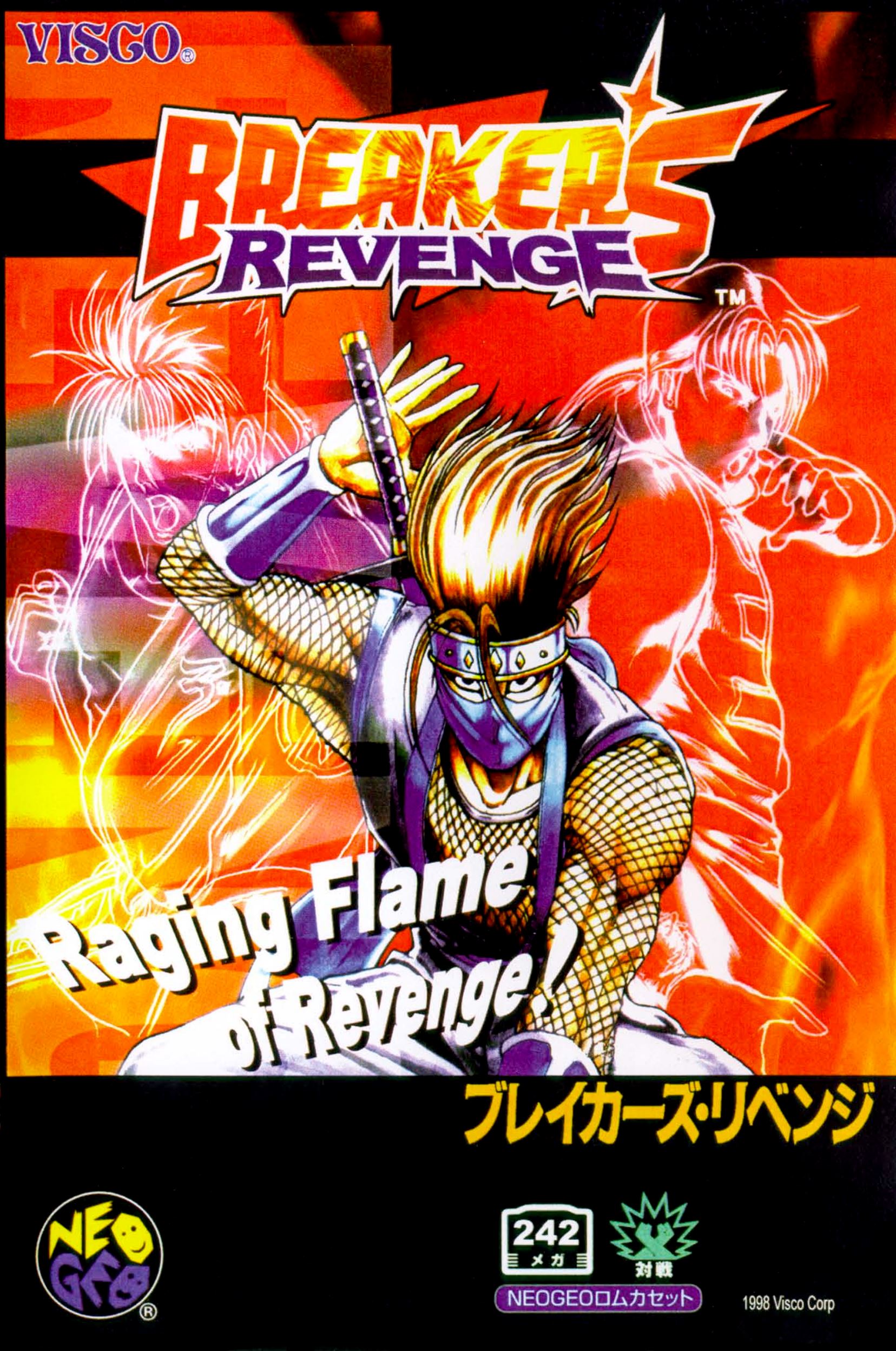 Breakers Revenge
5
Breakers Revenge is an upgraded version of Breakers that was released exclusively for the arcades. It introduces one new character named Saizo and makes the final boss Bai-Hu into a playable character. Revenge makes adjustment to the character balance by weakening the previously overpowered Condor and removing Sho's infinite combo from the first game. However, the opening intro is almost identical to that of the first game and game's graphics are not that different; however, the lifebars were modified to look different compared to the first game's lifebars, while some stages' graphics were removed (e.g. flags in Sho Kamui's stage).
Médias
Marquee
Hash
Filename
Hashes
breakrev
CRC32
SHA1
MD5
e7bbd522
6c6e6541503d29abb32be0c1b96515e34c1b5d9f
274d86cc537b878fe95c065f9505708b
breakrev
CRC32
SHA1
MD5
8cccbb6b
d8710500d08730c9421bdacdd3f1e2039d1488a3
95d63f0311be00b45144d682ecb88473
breakrev.zip
CRC32
SHA1
MD5
321e1654
0be909b441d77ce6397c859bc3cc460b6a2b8a3e
bbb3031d0e19ee0a485d2e23beada550
Add medias to this Game
Other games
Informations
Resolution
Resolutions must match the following format:
[H.Res.]x[V.Res.] [V.Freq.]
Examples:
320x224 50.12
1280x720 60
286x228 59.1245

Language
You want to help the community ?
All the medias were created by the HFSPlay community. We are always looking for help to create quality content.