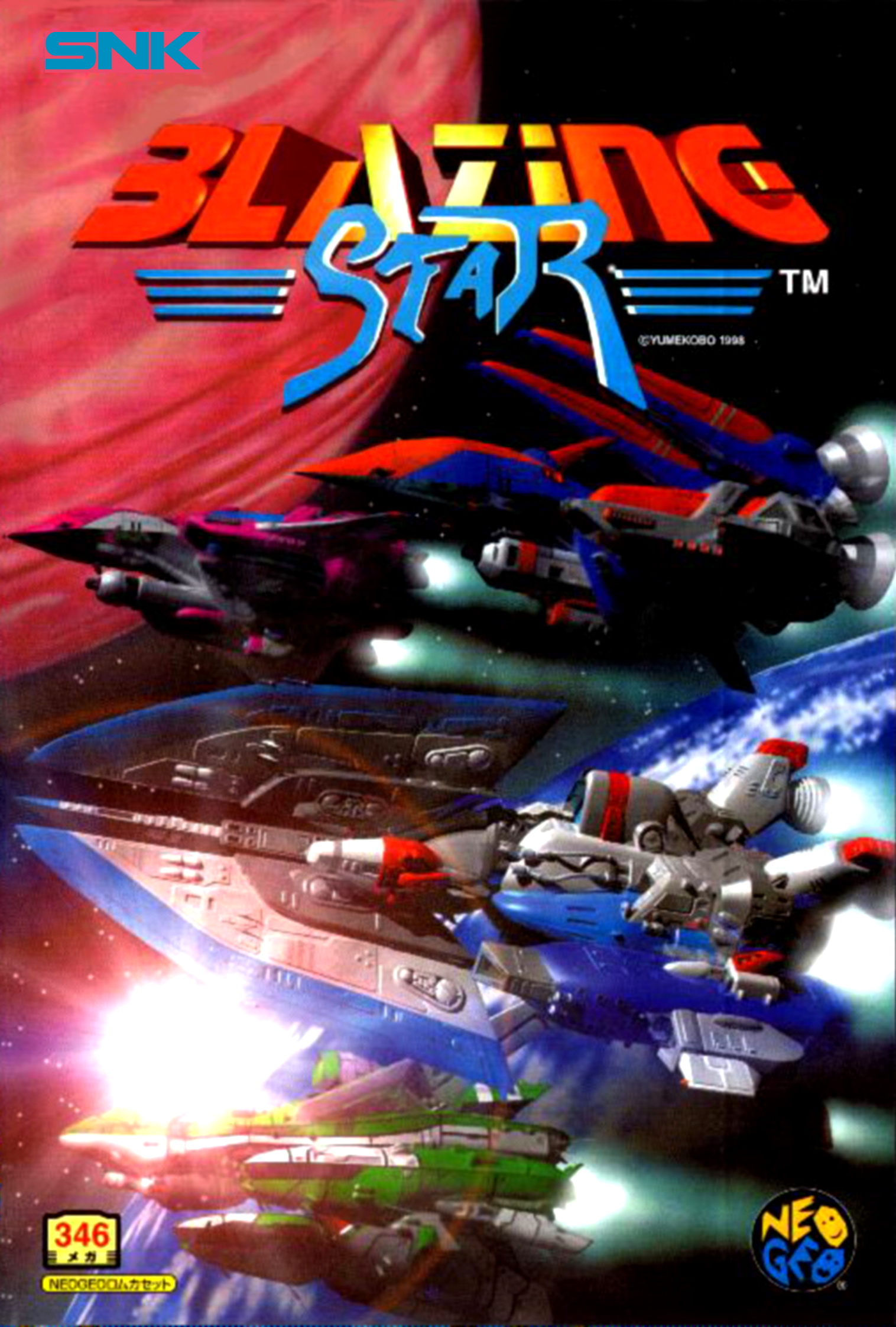 Blazing Star
Sometime in their past, the planets Remuria and Mutras started an interplanetary war that showed no sign of ending. The endless fight between the human-like inhabitants of the two planets had gone so long that weapon development moved into dangerous territory: Organic Weapon Production combined with alien technology. Soon, a sentient weapon - Brawshella - was born. Brawshella gathered all animal life on both planets and forced them to do its bidding and attack the humans. In a week, the humans were assimilated by Brawshella.
Yet, once they were assimilated, they found no other purpose in life but to continue fighting each other. After a while, four of the assimilated fighter pilots regained their consciousness and remembered their pasts. Upon discovering their humanity, the pilots were conflicted with following Brawshella's orders or fighting it to fully regain their independence. The pilots finally turn against the machine in a battle to rediscover themselves and reclaim their planets.
Médias
Video
Hash
Filename
Hashes
blazstar
CRC32
SHA1
MD5
4d5c474c
c6a531e32fbcf37a13fa4d71708d0216aad39401
8864a9f18a592e8d1874b2ef369a83ab
blazstar
CRC32
SHA1
MD5
4459fbd4
e29ef4455e05d552f2b21875f212388fecb7a013
fe8087667dc4cc4465eeff4ba4f50dd6
blazstar.zip
CRC32
SHA1
MD5
b0732696
f95501b6fe55e2fecdeaeec2bc8831e889b0b372
89da3f16fe399a6895952f764351b33b
Add medias to this Game
Other games
Informations
Resolution
Resolutions must match the following format:
[H.Res.]x[V.Res.] [V.Freq.]
Examples:
320x224 50.12
1280x720 60
286x228 59.1245

Language
You want to help the community ?
All the medias were created by the HFSPlay community. We are always looking for help to create quality content.