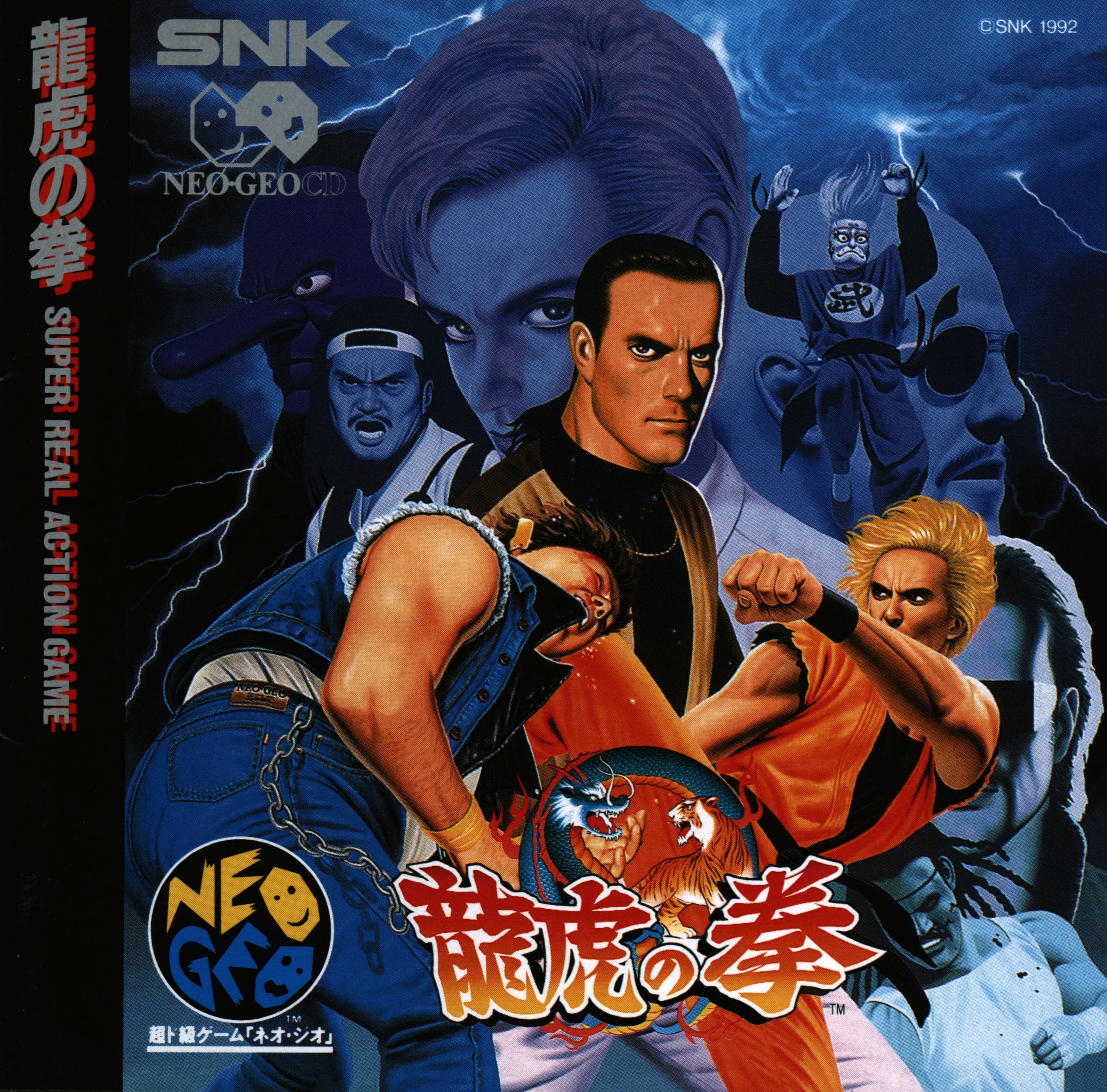 Art of Fighting / Ryuuko no Ken
In an attempt to capture some of the momentum of the popular 2D fighting genre, SNK's Art of Fighting retains the essence of such classics as Street Fighter II and Final Fight while adding additional features to gameplay. The game's story focuses on Ryo Sakazaki and Robert Garcia traveling to South Town to rescue Yuri from the clutches of gangsters. In two-player mode, you take on each other in battle by punching and kicking each other while attempting strong-arms. There is even a "taunt" button. Unique for fighting games of the early '90s, the characters are larger and more detailed in Art of Fighting, and a "camera" zooms in and out of the action depending on the distance between the fighters.
Médias
Hash
Filename
Hashes
aof
CRC32
SHA1
MD5
8393e5d9
8216d14ab248f91881bc03c1900d2c7278d6b0ac
4ac221f015d80c3bcd10c9ecc6cfb8cb
aof
CRC32
SHA1
MD5
0ac09d00
21ef8e07d727afb25b3c25e27df596b63df610d1
1e4956057ab61e040d4ea89358005deb
aof.zip
CRC32
SHA1
MD5
66ed2d47
328ec1d7bc309325e0b417b6dfefc0f05143cfa6
2a1359b0deb09dd645b1971649cff1e1
Add medias to this Game
Other games
Informations
Resolution
Resolutions must match the following format:
[H.Res.]x[V.Res.] [V.Freq.]
Examples:
320x224 50.12
1280x720 60
286x228 59.1245

Language
You want to help the community ?
All the medias were created by the HFSPlay community. We are always looking for help to create quality content.