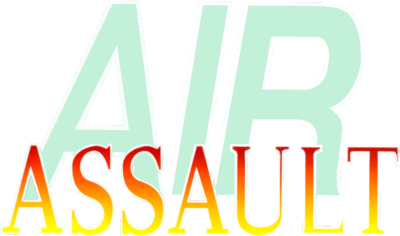 Air Assault
Air Assault is a 2D up-scrolling shoot 'em up game where you take control of fighter. The game is similar to Air Duel. You have to tward the evil plans of an organization called the Fourth empire over the span of eight stages.
As you make progress and fight of various tanks, flying crafts, ships, static guns and bosses power-ups come available. Power-ups can be collected from capsules. Four types of guns are available: Balkan gun (broad strait shooting gun), Wing gun (broad arc shooting gun), graviton laser (strait narrow beam) and grenade (all direction gun). Missiles include the strait megaton missile and a homing missile. There is also a bomb that clears the entire screen. The game can be played solo or with a friend.
Médias
Video
Hash
Filename
Hashes
airass
CRC32
SHA1
MD5
581d99f6
8d83650753af0320d33c0cf1ecdebf0cefbd7c36
a8abb04570e663fd39099d393c655b1b
Add medias to this Game
Other games
Informations
Resolution
Resolutions must match the following format:
[H.Res.]x[V.Res.] [V.Freq.]
Examples:
320x224 50.12
1280x720 60
286x228 59.1245

Language
You want to help the community ?
All the medias were created by the HFSPlay community. We are always looking for help to create quality content.