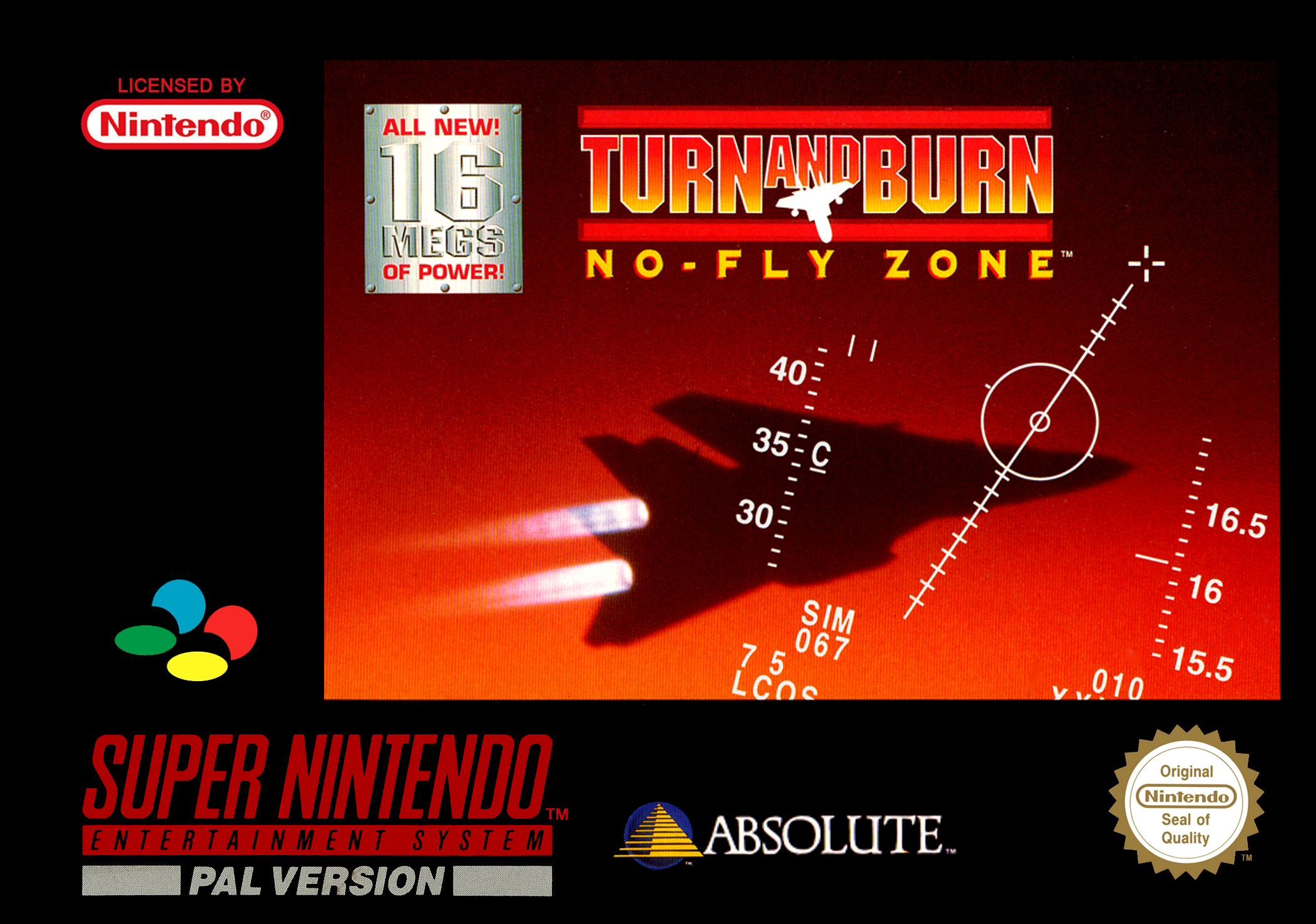 Turn and Burn: No-Fly Zone
3
Take off from your carrier and get ready for 16 MEG supersonic action with TURN AND BURN: NO-FLY ZONE! Strapped into the cockpit of the Navy's sleek and lethal F-14 Tomcat jet fighter, you'll fly blue water operations against a hilly-rotational Mode 7 horizon and search the heavens for your prey with an impressive array of avionic technology! Unparalleled 16-bit sound barrier-blasting dogfights make for a senses-shattering combat simulation that will blow you away! You've never experienced air-to-air battles like these before - unless you've flown the real thing! Daring nighttime carrier landings test your flying skills as never before! An on-board, nose-mounted camera records and displays full-motion video sequences of your kills! Target enemy MiGs with the detailed Heads-Up Display, then pump them with the M61A1 Vulcan cannon or slam Sidewinder and Phoenix missiles into their tails to send them down in flames!
Médias
Video
Wheel
Turn and Burn - No-Fly Zone (Europe)
Hash
Filename
Hashes
Turn and Burn - No-Fly Zone (Europe)
CRC32
SHA1
MD5
20df3f56
90eb6173e2316848f4134f806cddc3eac34c65ba
973db8041730fd67aec924fd7595dc18
Add medias to this Game
Other games
Informations
Resolution
Resolutions must match the following format:
[H.Res.]x[V.Res.] [V.Freq.]
Examples:
320x224 50.12
1280x720 60
286x228 59.1245

Language
You want to help the community ?
All the medias were created by the HFSPlay community. We are always looking for help to create quality content.