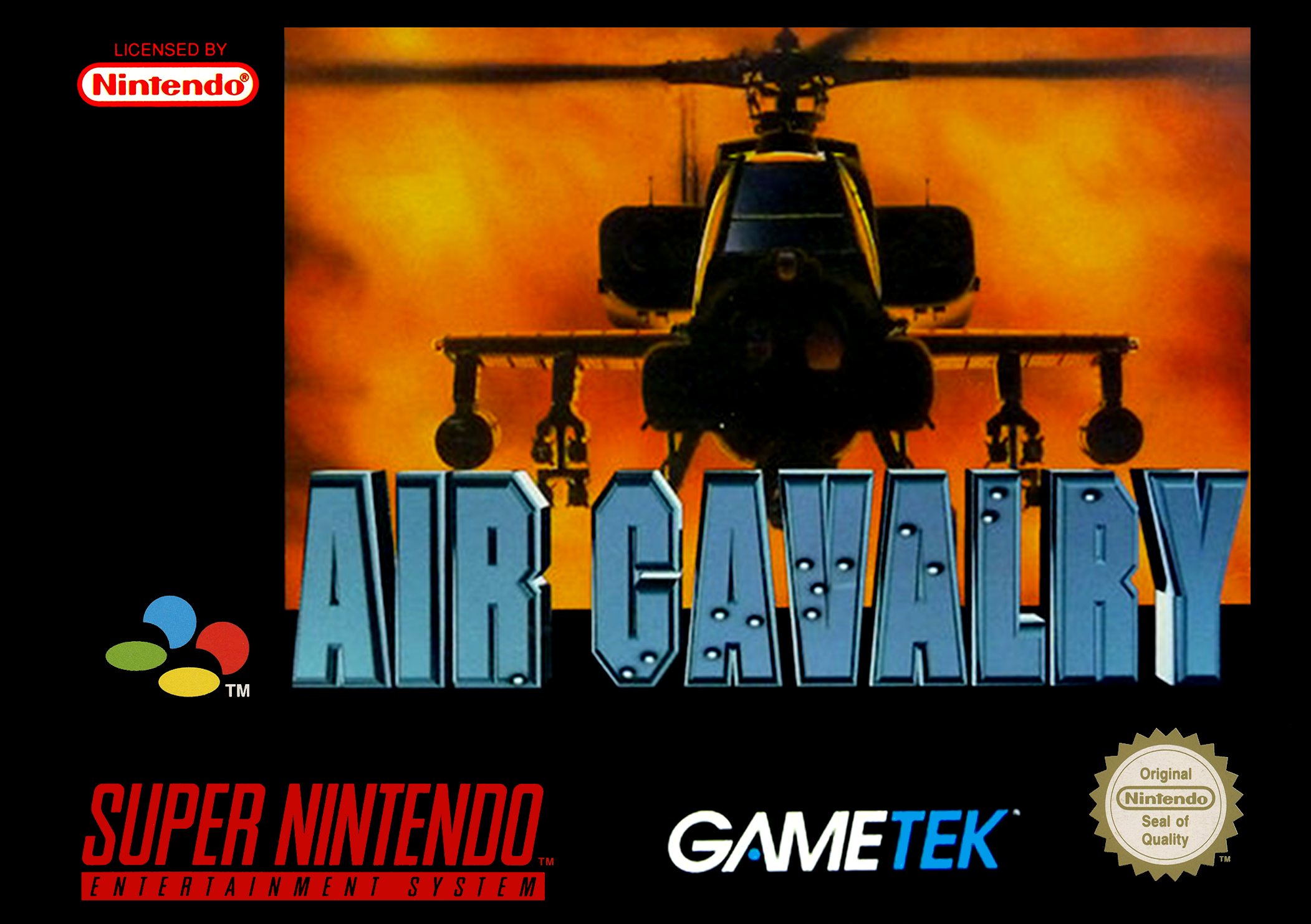 Air Cavalry
Air Cavalry is a one or two-player, dual mode-7 game in which each player controls a high-tech helicopter gunship. Flying above the desert, ocean or jungle, the players will accomplish a series of missions from recon to full assault. Recon missions will use the OH-6 Defender. Transport and rescue missions will use the UH-60 Black Hawk. Attack missions will use either the AH-64H Apache or the futuristic AH-94. Air Cavalry. Choose from three theaters of of operations with six to eight missions of increasing danger and complexity. Practice in the training mission, climb into your automated cockpit and prepare for air war.
Médias
Video
Hash
Filename
Hashes
Air Cavalry (Europe)
CRC32
SHA1
MD5
481226ac
1e681946e52451487f0810e7ee438b16f260eb8f
1cbf427ae4238d4023a6d0531838a9f8
Add medias to this Game
Other games
Informations
Resolution
Resolutions must match the following format:
[H.Res.]x[V.Res.] [V.Freq.]
Examples:
320x224 50.12
1280x720 60
286x228 59.1245

Language
You want to help the community ?
All the medias were created by the HFSPlay community. We are always looking for help to create quality content.