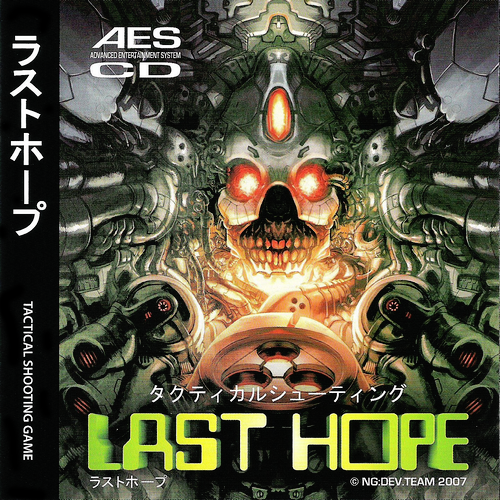 Last Hope
An evil empire from another galaxy is heading towards Earth. Barely 24 hours beforehand, they had penetrated the last line of defense in Earth's galaxy, the Arsion Laser Belt. Millions of innocent people perished in outer space colonies. 70% of earth's fleet was destroyed during first contact. Intelligence reports six days until their arrival. Conventional weapons cannot stop them. The last hope is in your hands: The Z-42 Warpstar. Warp into their territories and destroy their leader before they reach Earth.
Médias
Video
Hash
Filename
Hashes
lasthope
CRC32
SHA1
MD5
0be8f5e8
7d0f912a2d0f50d8af0ae19b7f7f0e7e3ba99bb0
ba438110db78d8cc10ab1ebc0aa5f8e0
lasthope.zip
CRC32
SHA1
MD5
1b3759e0
0f608c6ad4565950ef96c55205e5ada89c225daa
6919b742acf5313d4dc94b6deef45329
Add medias to this Game
Other games
Informations
Resolution
Resolutions must match the following format:
[H.Res.]x[V.Res.] [V.Freq.]
Examples:
320x224 50.12
1280x720 60
286x228 59.1245

Language
You want to help the community ?
All the medias were created by the HFSPlay community. We are always looking for help to create quality content.