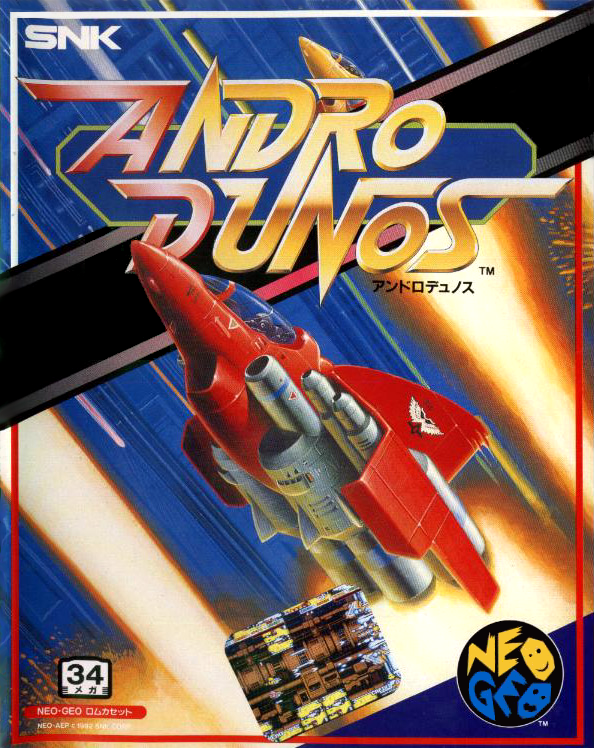 Andro Dunos
The invasion of an unknown life source is getting worse. Nobody knows if the defensive line or the heart of the enemy base is ruined first. With the people's hope, the most advanced fighter will be dispatched into multi-scrolling space.
Fight your way through seven stages in this horizontal-scrolling game, and defeat a boss at the end of each one. You start the game with four main weapons, which you can switch from with the click of a button. Some of these weapons are more powerful than others. You can also fire off a charged shot if your main weapon level is two or greater, simply by holding down the fire button for about two seconds. Using charged shots can do more damage to an enemy ship. If you happen to die, you will lose one power level from all four weapons. If all your lives are lost and are forced to continue, you will start again with your main weapon on the second power level and all three sub-weapons on the first power level.
Médias
Video
Hash
Filename
Hashes
androdun
CRC32
SHA1
MD5
5d289516
df7f53bf7a150d874eaf97ca528cc0a5d3a2482f
310889d927c84f81565c52d5df853fad
androdun
CRC32
SHA1
MD5
6906267a
0c7ad2c4186634258885898ff25f00ec768188d5
6fc148cf334de80f3d6f792a49b072ff
androdun.zip
CRC32
SHA1
MD5
0b2c36cf
94e64ac68ddbea86900a1be2cc55e94387a4e672
ab3c03febbb6f5a06a1e8593888bc4f2
Add medias to this Game
Other games
Informations
Resolution
Resolutions must match the following format:
[H.Res.]x[V.Res.] [V.Freq.]
Examples:
320x224 50.12
1280x720 60
286x228 59.1245

Language
You want to help the community ?
All the medias were created by the HFSPlay community. We are always looking for help to create quality content.