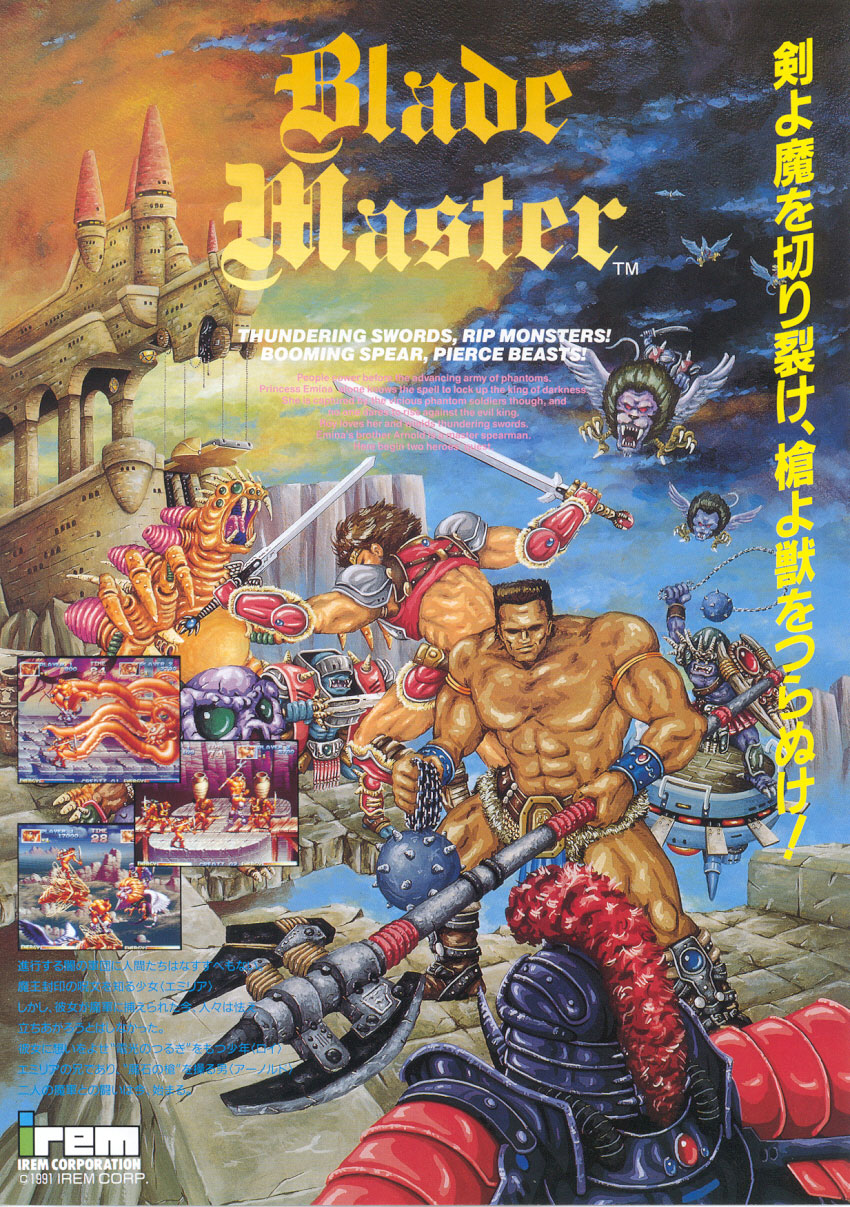 Blade Master
Blade Master is a 2D side-scrolling beat 'em-up game that puts players in the shoes of either the twin swordsman Roy or the spearman Arnold. The people are threatened by the King of Darkness and his phantom army, and the only one who knows the spell to lock him away is Arnold's sister, Princess Emina. She however is kidnapped by the phantom army, and now Arnold and Roy have to fight their way through the king's minions to save her.
You fight various fantasy themed enemies and bosses, and along the way health can be replenished by consuming water of life found in destroyable jars. Gold statues, crowns and crystals can also be found in these jars witch increase your score by 5000, 3000 and 1000 points. In one of the stages you stand on a flying creature and have to battle flying enemies. The game has a total of seven stages and can be played solo or with a friend.
Médias
Video
Hash
Filename
Hashes
bmaster
CRC32
SHA1
MD5
6449acb7
2f4a674be0bcc1213393cc0dc71909a52ad74f5a
db543701bb93baa7386cdcf5241bbf9a
Add medias to this Game
Other games
Informations
Resolution
Resolutions must match the following format:
[H.Res.]x[V.Res.] [V.Freq.]
Examples:
320x224 50.12
1280x720 60
286x228 59.1245

Language
You want to help the community ?
All the medias were created by the HFSPlay community. We are always looking for help to create quality content.