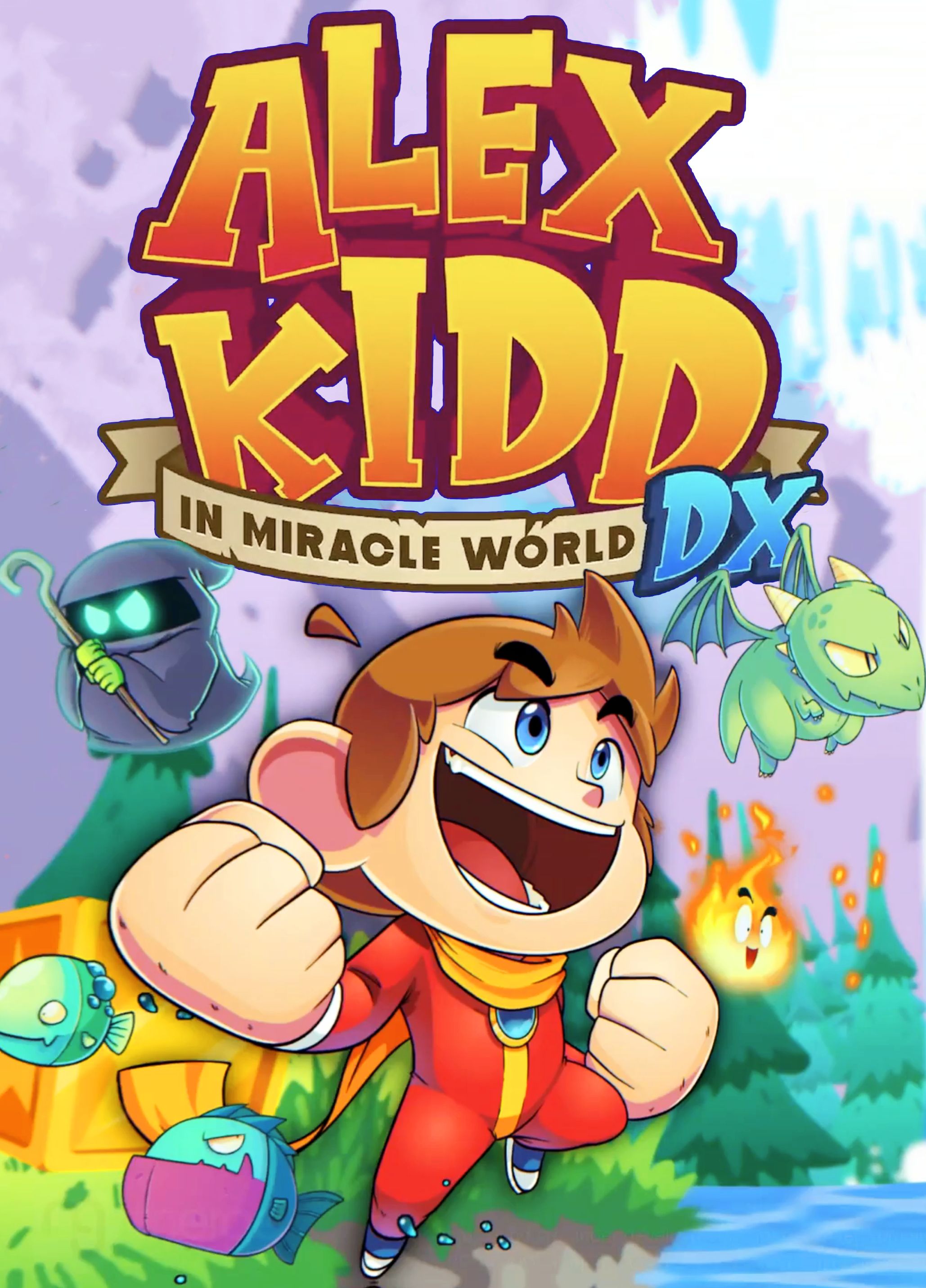 Alex Kidd in Miracle World DX
4
Alex Kidd in Miracle World is a 2D platform game. The player must finish levels and overcome obstacles and puzzles in both scrolling and single-screen environments. Throughout the 17 stages, Alex faces many monsters and the three henchmen of Janken the Great, before facing Janken himself. Alex's punching ability is used to destroy enemies and to break rocks in order to access new paths and to collect items such as money which can then be used to purchase other items including vehicles such as motorbikes and helicopters. At the end of many stages, Alex plays jan-ken-pon (rock-paper-scissors) with one of Janken's henchmen. Alex dies with one hit, or by losing a game of rock, paper, scissors.
Médias
Video
Add medias to this Game
Other games
Informations
Resolution
Resolutions must match the following format:
[H.Res.]x[V.Res.] [V.Freq.]
Examples:
320x224 50.12
1280x720 60
286x228 59.1245

Language
You want to help the community ?
All the medias were created by the HFSPlay community. We are always looking for help to create quality content.