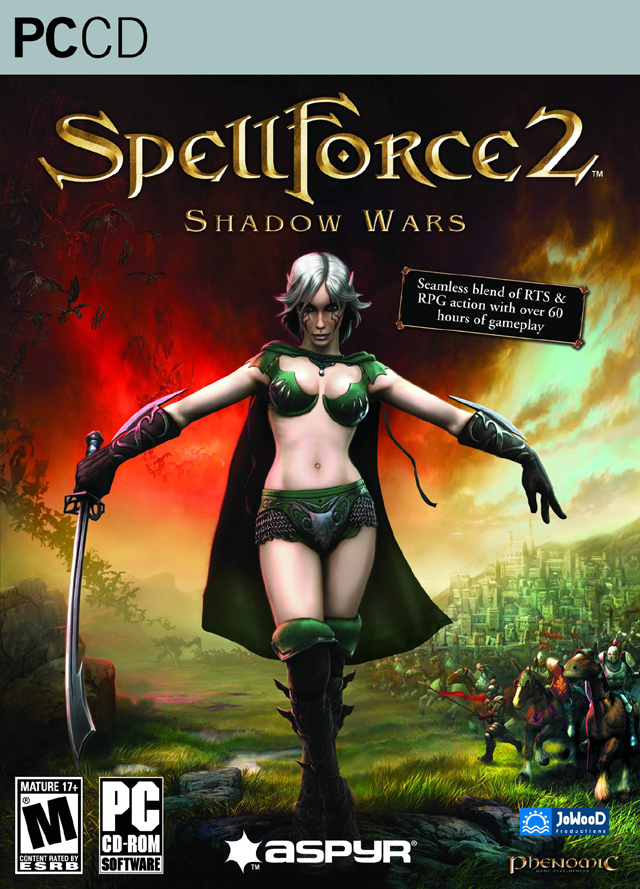 SpellForce 2: Shadow Wars
In SpellForce II, the player takes over both roles of commander and soldier in the heat of war. He is commander of his troops and also a fighting warrior on the front, solving quests and overcoming obstacles as in classical RPGs, but also leads armies as in an RTS.
You are supported by up to five companions out the many varied soldiers and heroes you meet along your quest, who can be summoned at special monuments. Lead one of three factions (Alliance of Light, Hordes of Chaos, Brotherhood of Darkness) and build bases to gather resources and summon troops as you progress through the epic storyline.
Informations
Resolution
Resolutions must match the following format:
[H.Res.]x[V.Res.] [V.Freq.]
Examples:
320x224 50.12
1280x720 60
286x228 59.1245

Language
You want to help the community ?
All the medias were created by the HFSPlay community. We are always looking for help to create quality content.