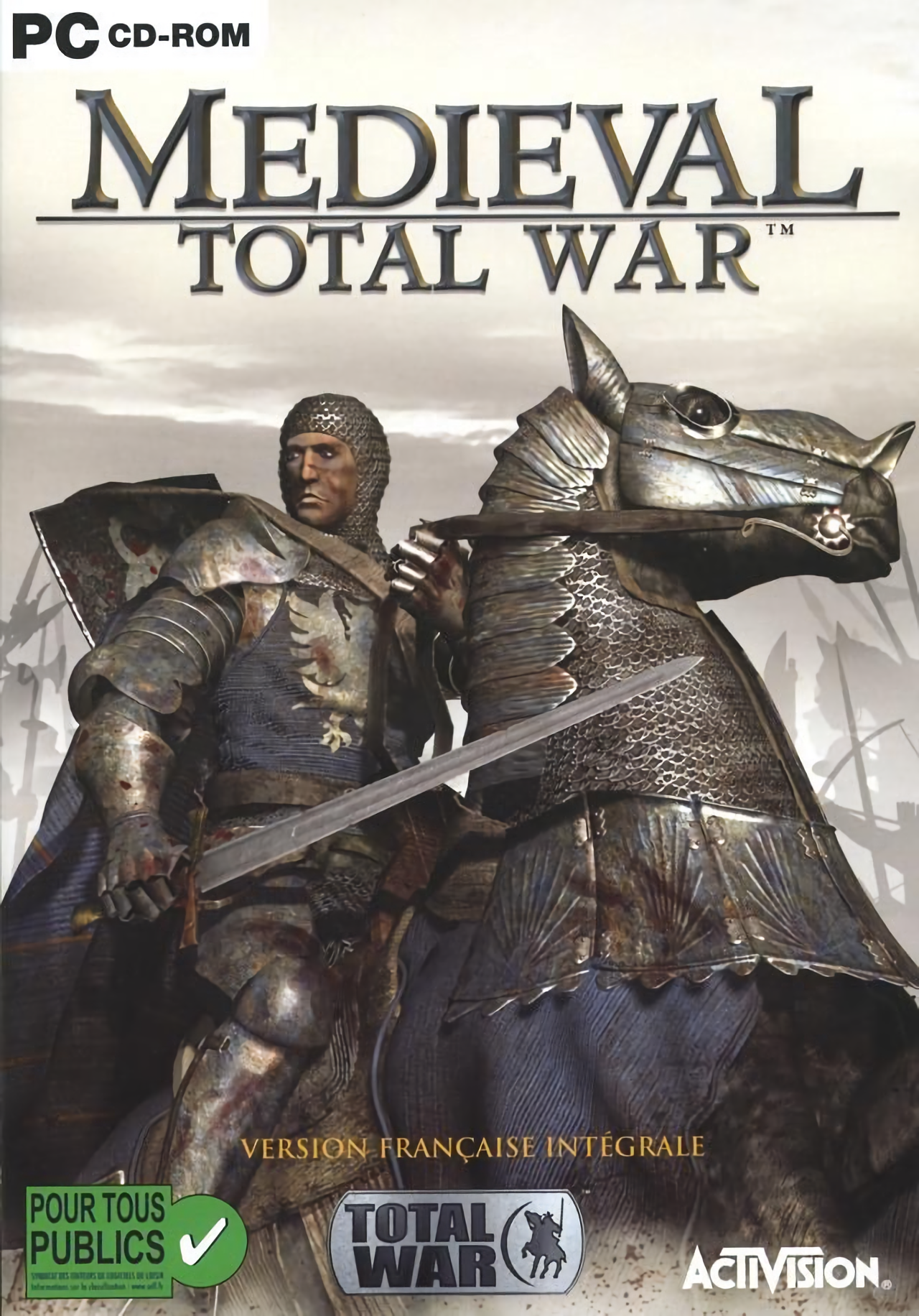 Medieval: Total War
Medieval: Total War is a turn-based strategy and real-time tactics computer game developed by The Creative Assembly and published by Activision. Set in the Middle Ages, it is the second game in the Total War series, following on from the 2000 title Shogun: Total War. Originally announced in August 2001, the game was released in North America on 20 August 2002 and in Europe on 30 August.
Following a similar form of play to Shogun: Total War, the player builds a dynastic empire in Europe, North Africa and the Middle East, spanning the period of 1087 to 1453. Gameplay is both strategic and tactical, with strategy played out in turn-based fashion on a province-by-province level, while military units of varying types and capabilities fight against each other in real time on a 3D battlefield.
Medieval: Total War received acclaim from reviewers, several critics commending it as a milestone in gaming. The real-time battles were praised for their realism and the new feature of siege battles but also received some criticism for unit management. The depth and complexity of the strategy portion was also received well by reviewers, together with well integrated historical accuracy. The game was a commercial success, topping the British video game chart upon release.
Informations
Resolution
Resolutions must match the following format:
[H.Res.]x[V.Res.] [V.Freq.]
Examples:
320x224 50.12
1280x720 60
286x228 59.1245

Language
You want to help the community ?
All the medias were created by the HFSPlay community. We are always looking for help to create quality content.