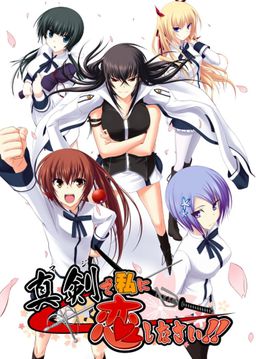 Maji de Watashi ni Koishinasai!
Kawakami City is famous for its strong dedication to its samurai ancestors. A strong fighting spirit is always valued and it's even an important factor in succeeding in school there.
Yamato, a second year student from Kawakami Highchool is always with his close friends (4 boys and 3 girls). They have known each other since they were young and have done loads of things together. They have many other friends, but this seven people is a close-knit group, they even have a secret base where they meet...
With the new semester, they welcome two girls into their group and shortly after things start to change...
Informations
Minato Soft & Minato Station; Yandere Translations & Maji Translations
Resolution
Resolutions must match the following format:
[H.Res.]x[V.Res.] [V.Freq.]
Examples:
320x224 50.12
1280x720 60
286x228 59.1245

Language
You want to help the community ?
All the medias were created by the HFSPlay community. We are always looking for help to create quality content.