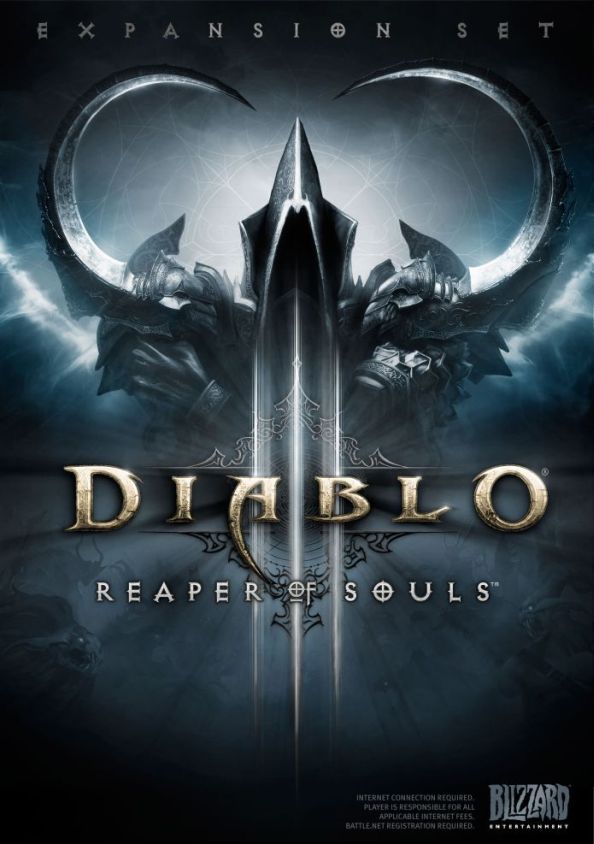 Diablo III: Reaper of Souls
After Diablo's defeat, Tyrael recovers the Black Soulstone that contains the essence of all seven of the Great Evils. Knowing it is too dangerous to leave it in the hands of mortals or angels, he and six Horadrim take the Black Soulstone back to Sanctuary and attempt to seal it away where it can never be found. However, the group is ambushed by Malthael, former Archangel of Wisdom and member of the Angiris Council, who had disappeared after the destruction of the Worldstone twenty years earlier (at the end of Diablo II: Lord of Destruction). Now calling himself the "Angel of Death", Malthael kills all but one of the Horadrim and incapacitates Tyrael, and takes the Black Soulstone in order to end the Eternal Conflict (the war between Heaven and Hell) once and for all by destroying humanity, which Malthael views as a race of demons (in light of their combined angelic/demonic origins).
Tyrael sends the surviving Horadrim to locate the Nephalem (the player character), who had defeated Diablo.
Informations
Resolution
Resolutions must match the following format:
[H.Res.]x[V.Res.] [V.Freq.]
Examples:
320x224 50.12
1280x720 60
286x228 59.1245

Language
You want to help the community ?
All the medias were created by the HFSPlay community. We are always looking for help to create quality content.