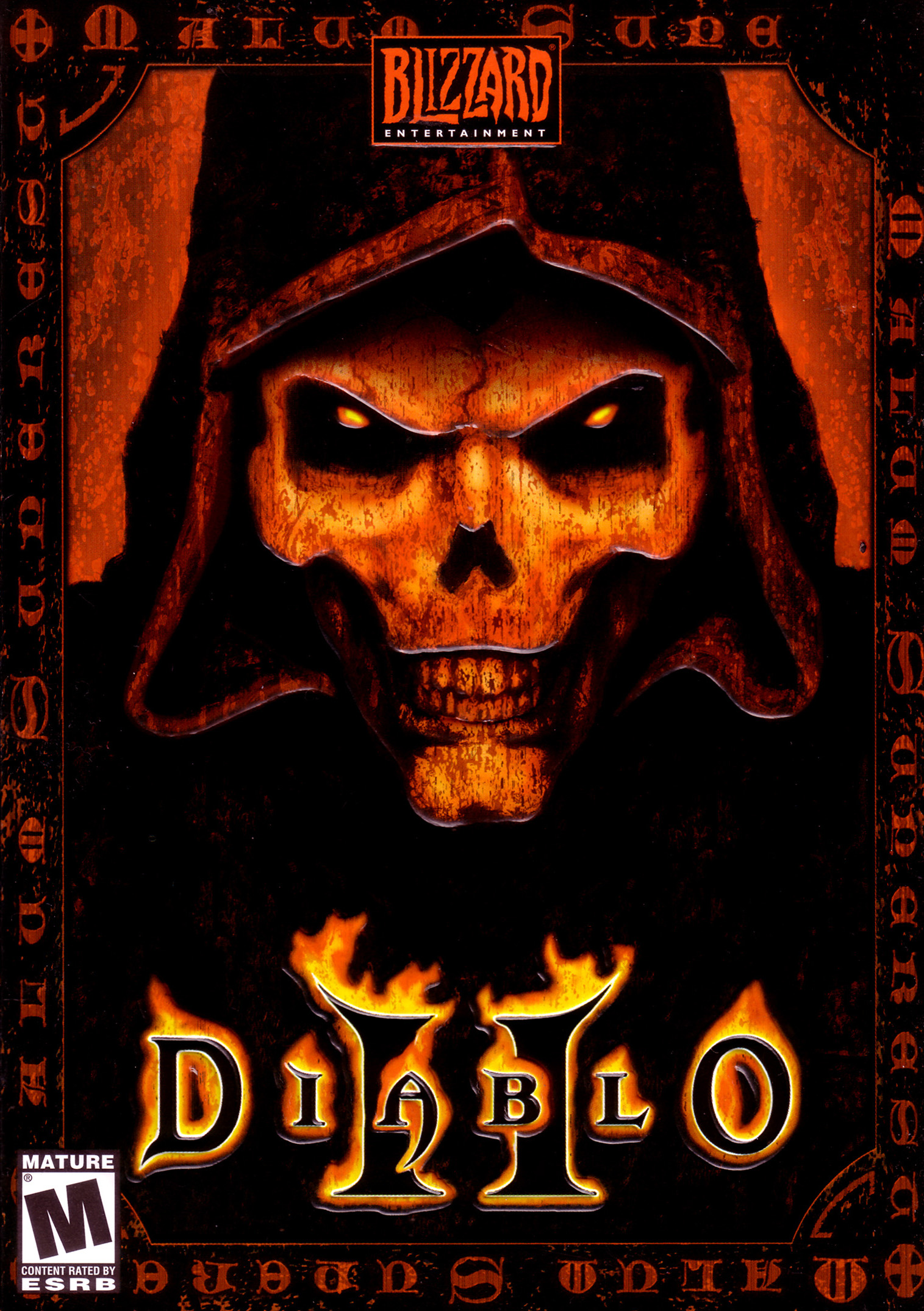 Diablo II
The story of Diablo II takes place some time after the end of the previous game, Diablo, in the lands of Sanctuary. In Diablo the main body of the story takes place beneath the floors of a cathedral in a small town known as Tristram. It is here that Diablo, the Lord of Terror, is defeated by an unnamed warrior after many previous battles are also won.
The unnamed warrior that vanquished Diablo drove the demon's soulstone into his forehead, in an attempt to contain the monster's essence within his own body. Later in the canon it is suggested that this is what Diablo intended so that, should he be defeated, he had an "escape plan" in place of dying.
The unnamed warrior is ill fated from the moment he does this and is gradually corrupted over the course of the next few days by the demon's spirit. Deckard Cain recounts the story to the next band of adventurers that pass through the Rogue Encampment in Diablo II. It is one of these adventurers that appears in the wake of the destruction caused by the now possessed unnamed warrior, and attempts to find out the cause of the evil, starting with the corrupted warrior (known as the Dark Wanderer throughout Diablo II).
Médias
Video
Add medias to this Game
Other games
Informations
Resolution
Resolutions must match the following format:
[H.Res.]x[V.Res.] [V.Freq.]
Examples:
320x224 50.12
1280x720 60
286x228 59.1245

Language
You want to help the community ?
All the medias were created by the HFSPlay community. We are always looking for help to create quality content.