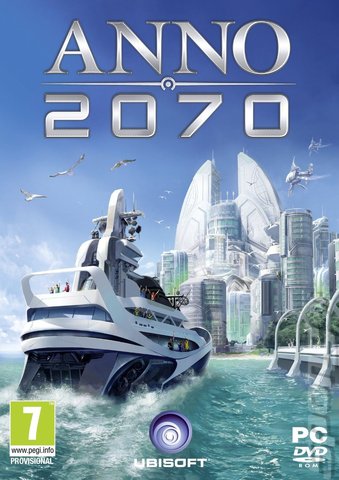 Anno 2070
2070. Our world has changed. The sea's rising level has harmed the coastal cities and climate change has made large stretches of land inhospitable.
The latest in the award-winning strategy series, Anno 2070 offers a new world full of challenges, where you will need to master resources, diplomacy and trade in the most comprehensive economic management system seen yet in the Anno series.
Build your society of the future, colonize islands and create sprawling megacities with multitudes of buildings, vehicles and resources to manage. Engineer new production chains such as Robot Factories, Oil Refineries and Diamond Mines and trade with a variety of goods and commodities.
Médias
Add medias to this Game
Other games
Informations
Resolution
Resolutions must match the following format:
[H.Res.]x[V.Res.] [V.Freq.]
Examples:
320x224 50.12
1280x720 60
286x228 59.1245

Language
You want to help the community ?
All the medias were created by the HFSPlay community. We are always looking for help to create quality content.