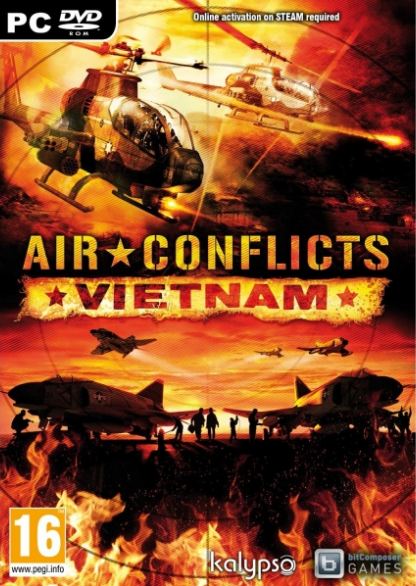 Air Conflicts: Vietnam
Vietnam War. It is the year 1965. A conflict, that began 20 years ago, escalates.
Vietnam is a divided country. The communistic North fights against the anti-communistic South in a fierce civil war.
The USA are at Cold War with the Soviet Union and, in order to demonstrate their interests, they decide to support South Vietnam in the fight against the communistic Vietcong troops.
Informations
Resolution
Resolutions must match the following format:
[H.Res.]x[V.Res.] [V.Freq.]
Examples:
320x224 50.12
1280x720 60
286x228 59.1245

Language
You want to help the community ?
All the medias were created by the HFSPlay community. We are always looking for help to create quality content.