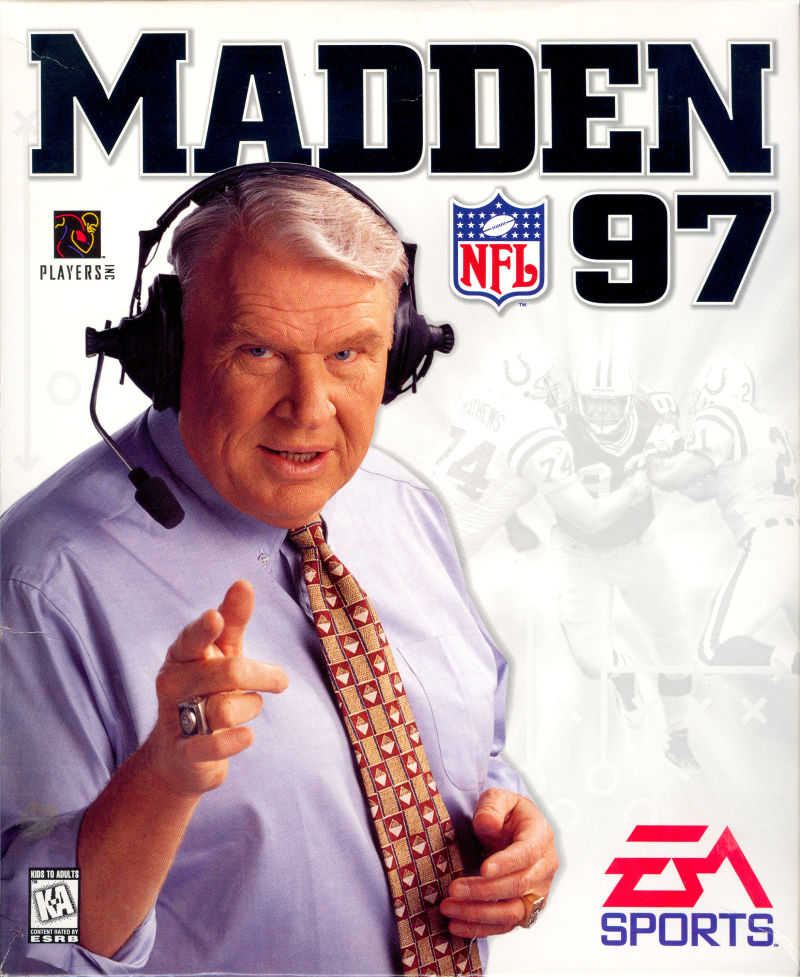 Madden NFL '97
Welcome to Madden NFL 97, the game that captures the excitement of a 30 yard touchdown pass, the strategy of a well executed scoring drive, and the atmosphere of a crisp autumn afternoon in the stadium. Madden NFL 97 delivers state of the art graphics and sound -- and with modem and network support, it's ready to put your competitive skills to the test.
Informations
Resolution
Resolutions must match the following format:
[H.Res.]x[V.Res.] [V.Freq.]
Examples:
320x224 50.12
1280x720 60
286x228 59.1245

Language
You want to help the community ?
All the medias were created by the HFSPlay community. We are always looking for help to create quality content.