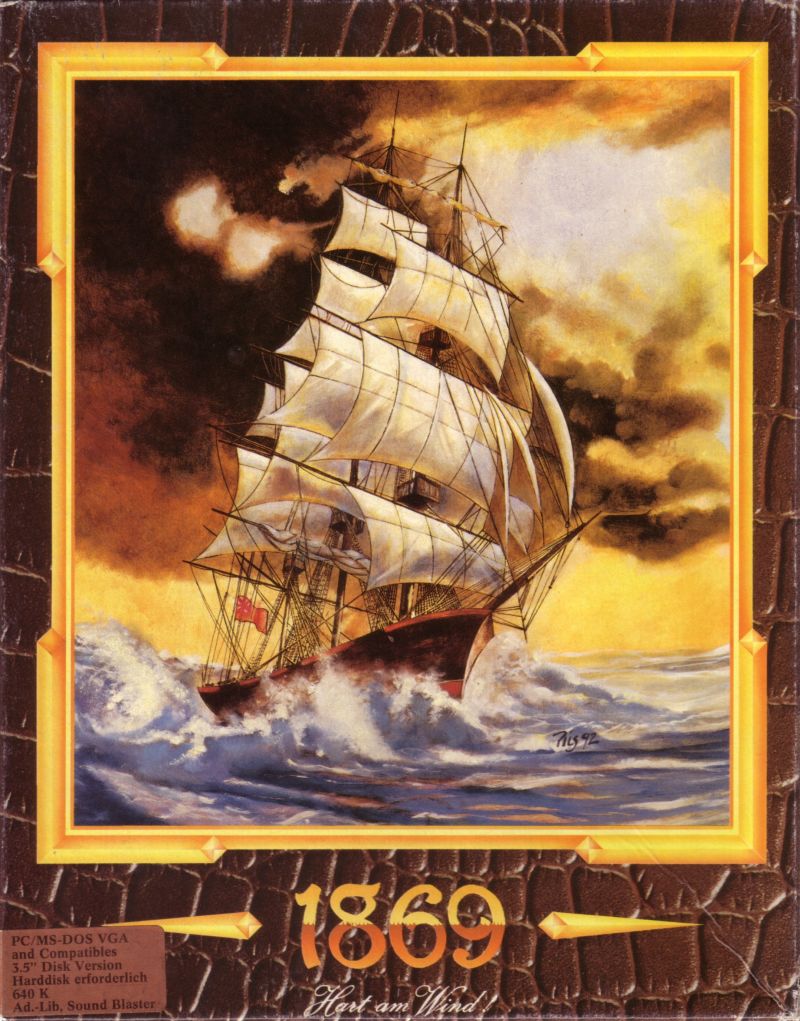 1869
Trade goods between ports all over the world in this economic simulation game.
As a 19th century merchant newcomer, the player need to buy a ship, find a crew, load a few goods on the ship, and sail into the horizon, until the player reaches a port with a demand for said goods. Eventually will have the money to buy more ships, create regular trade routes, and become the head of a regular trading company.
1869 focuses on management and economy, rather than action. Actual sailing is done by plotting a route and then watching the days go by, interrupted only by the occasional random event. Basically you'll be planning routes, watching out for special assignments (that pay well if completed on time) and generally trying to steer clear of the shores of bankruptcy.
Médias
Hash
Filename
Hashes
1869 (1992).zip
CRC32
SHA1
MD5
9dca43c1
3276ca91b02ce4a8ba27363ff1a7698059877405
edfa98ab4e104dbd03f31fc330b0603c
Add medias to this Game
Other games
Informations
Resolution
Resolutions must match the following format:
[H.Res.]x[V.Res.] [V.Freq.]
Examples:
320x224 50.12
1280x720 60
286x228 59.1245

Language
You want to help the community ?
All the medias were created by the HFSPlay community. We are always looking for help to create quality content.