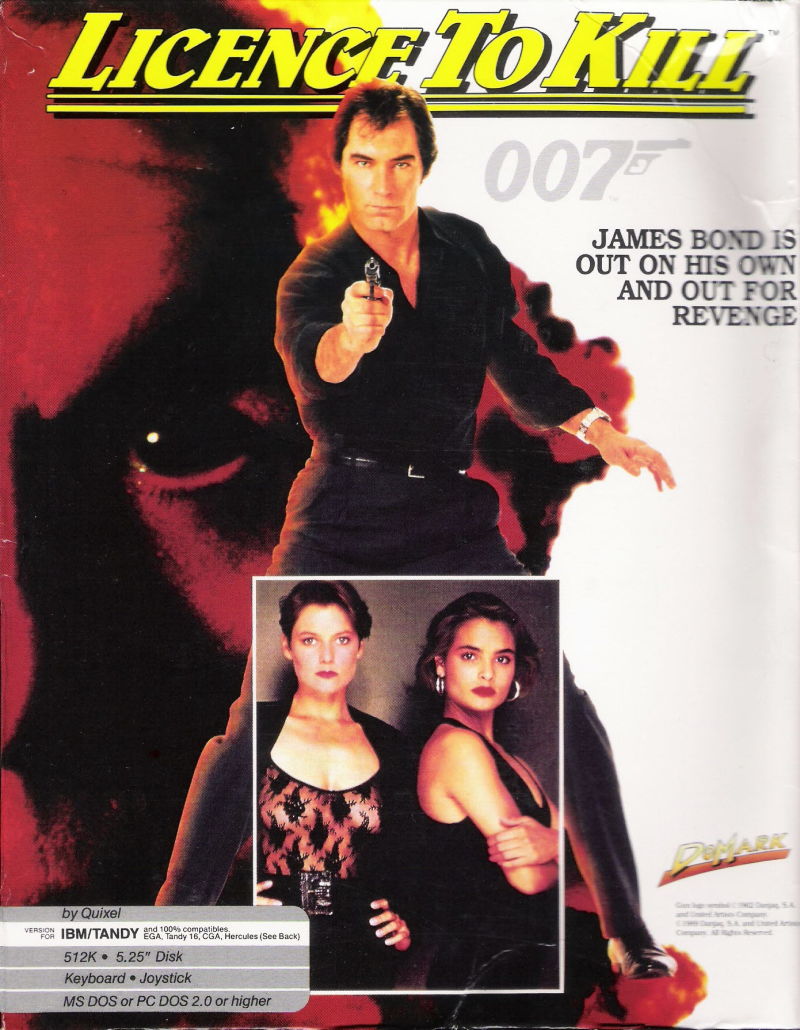 007: Licence to Kill
A "James Bond" action/arcade game based on the movie with the same name. Your aim is to avenge the death of Felix Leiter, who was killed by the drug baron Sanchez.
Technically the game consists of several different vertical scrolling action sequences. In each stage you must fly, drive or walk through a preset terrain. While doing that, you have to shoot enemies, avoid their shots and collect items (mainly ammunition). Some levels rely more on shooting, while others test your reflexes.
Médias
Hash
Filename
Hashes
007 - Licence to Kill (1989).zip
CRC32
SHA1
MD5
17edba9d
abcedf0f0c56ab892e5a8a17d388c7a92bfa393a
9943262ea238b47d2c1ca77367902b36
Add medias to this Game
Other games
Informations
Resolution
Resolutions must match the following format:
[H.Res.]x[V.Res.] [V.Freq.]
Examples:
320x224 50.12
1280x720 60
286x228 59.1245

Language
You want to help the community ?
All the medias were created by the HFSPlay community. We are always looking for help to create quality content.