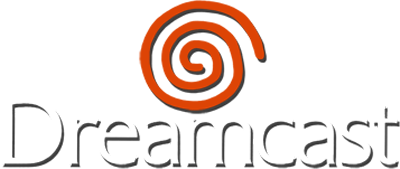 Dreamcast
5
La Dreamcast est le successeur de la Saturn. Première console de sixième génération présente sur le marché, avant ses concurrentes - la PlayStation 2 de Sony, la Xbox de Microsoft et la GameCube de Nintendo. Son nom est composé des mots dream (rêve) et cast (de broadcast : diffuser). Elle a été connue pendant son développement sous les noms Blackbelt, Dural et Katana.
Contrairement à la Saturn, fabriquée en utilisant du matériel informatique onéreux crée spécifiquement pour cette console, la Dreamcast est conçue pour réduire les coûts grâce à l'utilisation de composants "prêts à l'emploi", dont un CPU Hitachi SH4 et un GPU NEC PowerVR2. Si la Dreamcast est accueillie assez froidement par le public japonais, son lancement en Europe et aux États-Unis a été une réussite, en partie grâce à la vaste campagne de marketing lancée par Sega. Mais l'intérêt que porte le public à la console diminue au fur et a mesure que Sony multiplie les annonces concernant sa future console, la PlayStation 2. Malgré plusieurs baisses de prix, le chiffre d'affaires ne répond aux attentes de Sega et l'entreprise continue d'enregistrer des pertes financières importantes. Après un changement de direction, Sega cesse la commercialisation de la console en mars 2001 pour l'Amérique du Nord, en 2003 pour l'Europe, et en 2004 pour le Japon. La firme ne produira pas de nouvelle console et se retire ainsi complètement du milieu hardware des jeux vidéo de salon en se restructurant pour devenir un éditeur tiers. Lorsque la production de la console est finalement stoppée, 10,6 millions d'unités ont été vendues dans le monde entier.
Bien que la Dreamcast ait eu une courte durée de vie et un support limité de la part des développeurs tiers, les critiques l'ont qualifiée de console en avance sur son temps. Sa ludothèque contient de nombreux jeux considérés comme créatifs et innovants, parmi lesquels Crazy Taxi, Jet Set Radio et Shenmue, ainsi que des portages de qualité de nombreux jeux Sega sorti sur le système d'arcade NAOMI.
Elle est également la première console livrée en standard avec un modem lui permettant un support de jeu en ligne, de se connecter à Internet et ainsi de consulter des pages web ou bien lire des courriels.
Médias
Video
Add medias to this System
Informations
Processeur sonore 'Super Intelligent' AICA de Yamaha
Resolution
Resolutions must match the following format:
[H.Res.]x[V.Res.] [V.Freq.]
Examples:
320x224 50.12
1280x720 60
286x228 59.1245

Language
You want to help the community ?
All the medias were created by the HFSPlay community. We are always looking for help to create quality content.