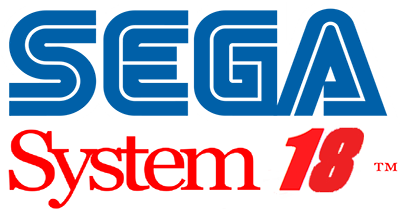 Sega System 18
The Sega System 18 is an arcade system board released by Sega in 1989. The System 18 is primarily a soup-ed System 16, offering superior sound, more tile layers and extra graphics options.
System 18 boards had a very short run of games but most adhere to JAMMA standard, unlike previous systems. Most of these games also have the "suicide battery" as associated with Sega's System 16 hardware. It also contains the VDP used by the Sega Mega Drive console.
Médias
Add medias to this System
Informations
Motorola 68000 @ 10 MHz (16-bit & 32-bit instructions @ 1.75 MIPS)
Resolution
Resolutions must match the following format:
[H.Res.]x[V.Res.] [V.Freq.]
Examples:
320x224 50.12
1280x720 60
286x228 59.1245

Language
You want to help the community ?
All the medias were created by the HFSPlay community. We are always looking for help to create quality content.