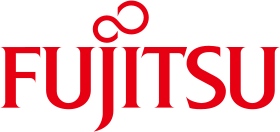 Fujitsu
Fujitsu est le troisième fournisseur mondial de services informatiques et arrive au premier rang dans ce domaine sur le marché japonais. Elle fait partie des cinq plus grands fabricants de semi-conducteurs au Japon.
En matière de Recherche et Développement, Fujitsu emploie 1 500 chercheurs dans ses laboratoires situés au Japon, aux États-Unis, en Chine et en Grande-Bretagne. À cet effectif, s'ajoute plus de 14 000 ingénieurs affectés au développement de nouveaux produits à travers la planète. Plus de 32 000 brevets ont été déposés par Fujitsu.
En mars 2006, Fujitsu employait 158 000 collaborateurs répartis dans le monde.
Resolution
Resolutions must match the following format:
[H.Res.]x[V.Res.] [V.Freq.]
Examples:
320x224 50.12
1280x720 60
286x228 59.1245

Language
You want to help the community ?
All the medias were created by the HFSPlay community. We are always looking for help to create quality content.