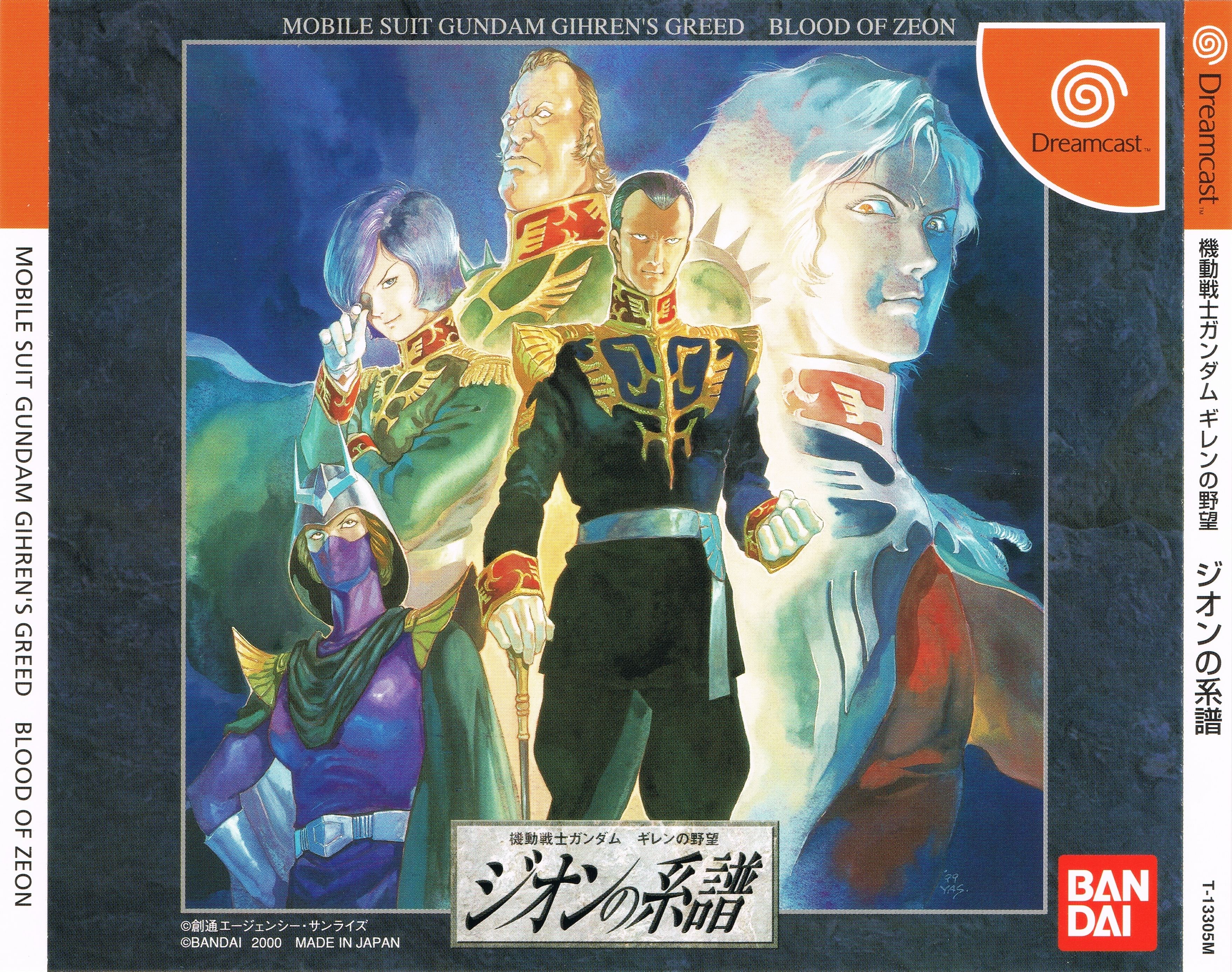 Kidou Senshi Gundam - Giren no Yabou - Zeon no Keifu
Kidou Senshi Gundam: Giren no Yabou is a series of turn-based strategy games developed and published by Bandai, based on the popular Mobile Suit Gundam franchise. It takes its gameplay style from the SD Gundam series and adds political and military management to the One Year War. The title is derived from that of Nobunaga's Ambition, although the English title uses a different translation for the word yabou. Giren no Yabou: Zeon no Keifu introduces a more complex political system. The player can now create ceasefires and treaties, and the military system supports mobile suit upgrading and customization. The map system is also updated. Zeon no Keifu expands beyond the One Year War setting and into Zeta-era conflicts, introducing new factions to: AEUG, two factions of the Titans (one under Jamitov and one under Scirocco), Axis Zeon, Neo Zeon, Delaz Fleet. It also includes two versions of the Zeon forces: Kycillia's "Legitimate Zeon" and Garma's "Zeon Reborn".
Médias
Add medias to this Game
Other games
Informations
Resolution
Resolutions must match the following format:
[H.Res.]x[V.Res.] [V.Freq.]
Examples:
320x224 50.12
1280x720 60
286x228 59.1245

Language
You want to help the community ?
All the medias were created by the HFSPlay community. We are always looking for help to create quality content.