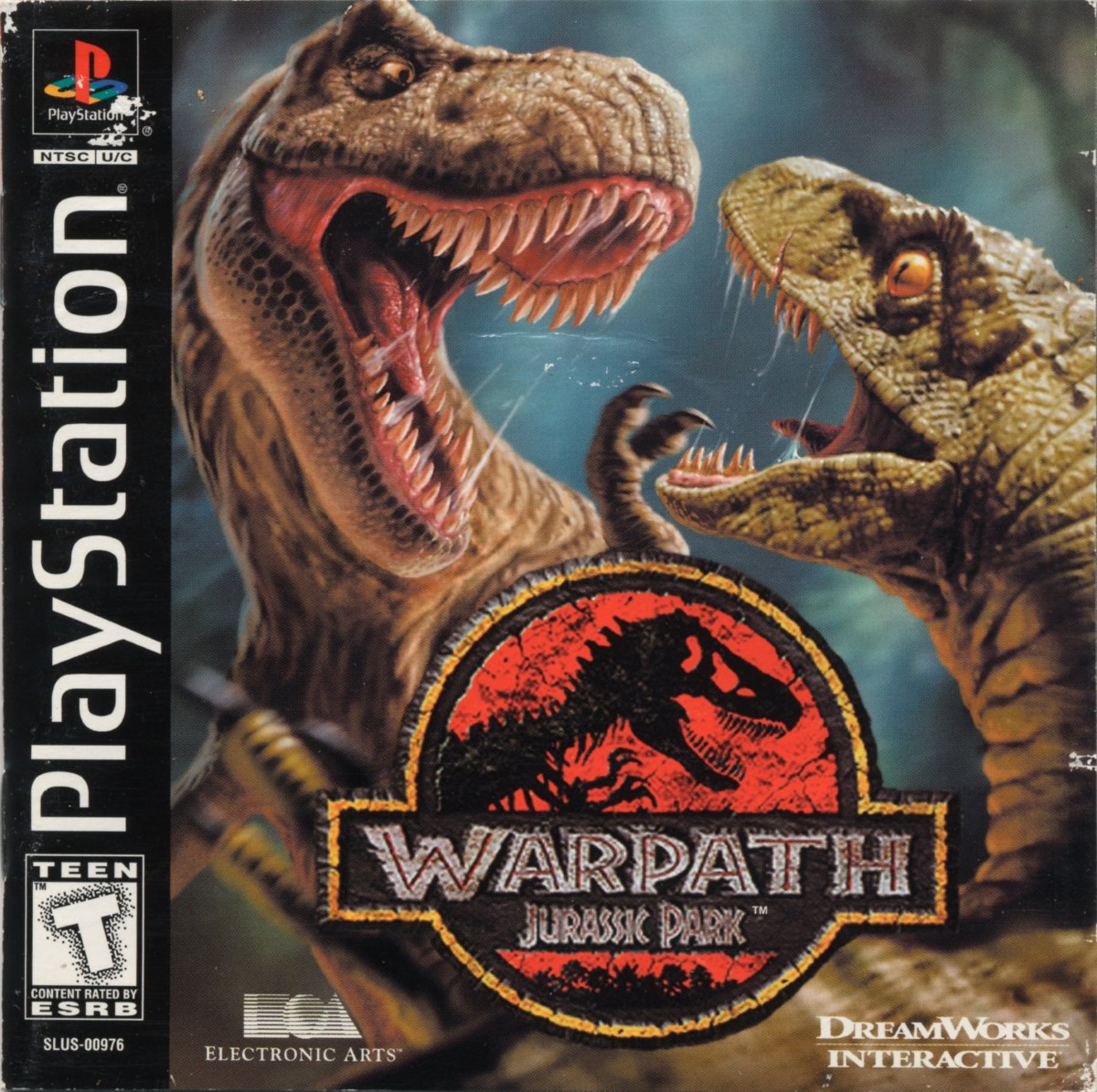 Warpath - Jurassic Park
Do you like playing as the 'bad guys'? Do you enjoy controlling characters from a movie who cause agony and suffering for the protagonists? Well, if you're looking for some all-out carnage and destruction, try feeding on Warpath: Jurassic Park for the PlayStation. Now you can control all of those scaly, angry and ferocious dinosaurs from the Jurassic Park and Jurassic Park: The Lost World movies. You will now truly find who can hold the title, 'King of the Thunderlizards.
Médias
Video
Hash
Filename
Hashes
Warpath - Jurassic Park (Europe) (En,Fr,De).zip
CRC32
SHA1
MD5
ce99d352
d4503fb12bcd8b944b3557c24cae7d94fb326c74
b2e16c9cca6bc13830b43de7c30c521b
Warpath - Jurassic Park (Europe) (En,Fr,De).cue
CRC32
SHA1
MD5
699bc13d
08c2e1bf58386dee01940fc98e7f3099521a0c50
f4f0ea814fec9608282a436a3a86d84a
Add medias to this Game
Other games
Informations
Resolution
Resolutions must match the following format:
[H.Res.]x[V.Res.] [V.Freq.]
Examples:
320x224 50.12
1280x720 60
286x228 59.1245

Language
You want to help the community ?
All the medias were created by the HFSPlay community. We are always looking for help to create quality content.